Strategies to help your staff when bushfires strike  
AUSTRALIA is no stranger to natural disasters and as summer edges closer, bringing on drier, warmer days – especially in southern regions – bushfires are sure to become a more prominent risk.
As such events impact entire communities, including organisations, their employees and families, the disruption to daily life can be harrowing.
As many people may be forced to evacuate their homes and workplaces, and leave cherished possessions behind, they turn their energy towards survival.
AccessEAP clinical director, Marcela Slepica knows only too well how a tragic disaster, such as a bushfire, can have damaging and often long-lasting impacts on people.
"It is common to experience a range of intense emotions following a traumatic event like a natural disaster," Ms Slepica said.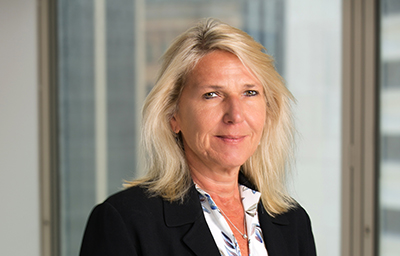 "The immediate loss of control and personal safety is frightening, and can lead to severe and acute shock, distress, and anxiety."
The risks of business leaders facing such crises are, sadly, likely to rise rather than diminish in the future. Bushfire seasons are widely believed to be lengthening and becoming more intense, and seemingly starting much earlier than usual.
Bushfires have already left families homeless this year and seen hundreds evacuated from their houses, as more than 50 fires recently burned across New South Wales and more than 15,000 hectares burned in Queensland in September, as reported in a feature article in The Conversation.
Ms Slepica said the memories and associated fear that a similar event will re-occur can be long lasting, so it is important that managers are sensitive in how they deal with staff members who have been affected.
AccessEAP has documented insights into how managers can support their employees through this difficult time, based on both research and experience, Ms Slepica said:
Welcome people back to work
Having a sense of purpose and connection is essential to recovery and often work offers this, as it provides a sense of control, routine and security. As the recovery process takes time and each individual will be coping at different speeds, with setbacks cropping up along the way, it's important to remember to be patient and understanding.
Normalise reactions
It's important to remember that people will be experiencing a range of emotions, and that once the event is over, it will take time to come to terms with these feelings. Outbursts of emotion, or people isolating themselves from the rest of the staff, are signs that managers should look out for. Acknowledge that all emotions are okay and that it will take time to grieve. Reassure people that intense feelings are normal, given the disaster.
Ask 'how can I help?'
Ask if there is anything, as a manager, that you can do to assist employees or if there is anything that they may need to help make this process easier. Flexibility will be incredibly important during the immediate aftermath of a bushfire. Staff may need to work different hours, or from home, to oversee repairs to their properties or to support loved ones. They also may need assistance with transport and getting to and from work, and with organising childcare. Catch up with senior managers to discuss what the business can do to recognise employees that may need help and put a strategy in place to meet their needs.
Encourage people to talk, but avoid probing
Curiosity is a part of human nature. However, by asking people for details of a traumatic experience, it may trigger painful emotions that they are not ready to share. Instead, gently encourage people to talk about how they are feeling and let them lead the dialogue. Some may be more eager to share than others, as there may be more important things to focus on at that time, so check in regularly.
Advise those suffering to speak with their confidential EAP service
As a manager, there are times that you can only do so much to support people, so make sure your business has other support networks in place too. An employee assistance program (EAP) can offer help in person or over the phone, offering coping strategies and counselling for any problems, without judgement.
About AccessEAP
AccessEAP is a leading employee assistance program (EAP) provider assisting companies across Australia, New Zealand and South East Asia since 1989 in supporting a mentally healthy workplace. As an Australian owned not-for-profit provider, surplus profits are directed into programs to assist children at risk in the community through direct donation and via The Curran Access Children's Foundation.
ends