THE Australian Small Business and Family Enterprise Ombudsman Kate Carnell said universal access to high-quality, affordable early education would deliver essential support to women in small business.
Speaking in support of the Thrive By Five campaign, following today's National Press Club address by Jay Weatherill and Nicola Forrest, Ms Carnell reiterated the urgent need for affordable childcare as women and families work to get their small businesses back up and running.
"Women make up more than a third of Australia's small business owners (38%)," Ms Carnell said.
"The latest data from the Productivity Commission shows there was a 21.7 percent rise in the number of parents and carers in Australian who didn't work due to childcare costs in 2020, compared with the previous year.
"According to those figures, 90,000 Australian parents stayed out of the workforce last year because the cost of childcare was too high," Ms Carnell said.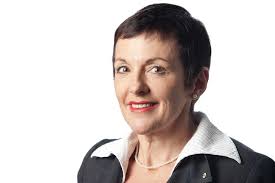 "At the moment Australia's childcare costs are the fourth highest in the OECD, taking an average of 27 percent of household income.
"For women and families in small businesses, particularly those that are relying on JobKeeper or still in the process of recovering from the COVID crisis, childcare is unaffordable.
"We know the COVID recession had a disproportionate impact on women. With childcare fees remaining too high, mothers – more often than not – need to spend more time at home to look after their kids rather than working to grow their business. It's bad for small business and even worse for the economy.
"Now is the time for the government to be considering innovative ways to increase participation rates for women to ensure productivity gains and to benefit businesses," Ms Carnell said.
"There are a number of ways for government to do this, including making childcare more tax-effective or by phasing in an expanded subsidy scheme as recommended by the Grattan Institute, estimated to deliver an $11 billlion boost to the economy.
"Crucially, affordable childcare would allow more women to work on growing their businesses – an important contribution to Australia's economic recovery."
ends