How business leaders can use 'data democratisation' to build success
CONNECTING data is one of the biggest barriers to business innovation right now, according to InterSystems regional director, Andrew Aho.
Mr Aho has special insights into the value of what he calls 'data democratisation' having seen it in action through InterSystems experience in the field. InterSystems is a creative data technology provider dedicated to helping customers solve the most critical scalability, interoperability, and speed problems.
InterSystems has found that while the finance industry is now using data management technologies to break down siloes, improve data quality, and deliver more meaningful insights across their organisations, there is also a need to democratise this data. This is achieved by making it much easier to share knowledge and letting users interpret and capitalise on insights regardless of their technical skillset.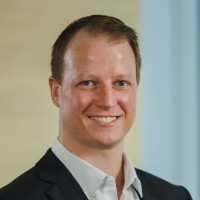 "The secret to creating an efficient organisation that delivers relevant insights to its teams and great service to its clients is all in the data," Mr Aho said. "Employing a data management platform that supports the democratisation of data is critical for businesses looking to keep their staff well informed across all departments."
The implementation of advanced architecture, such as smart data fabrics, makes enterprise data available across many roles in an organisation, whether the user is technical or non-technical. This ensures that team members can produce relevant, trusted insights and ultimately make better business decisions.
Data democratisation brings about several key benefits for future-focused organisations including:
Addressing the customer data management challenge
Recent research showed that, while 95 percent of CEOs surveyed across Australia believed their organisations' long-term success and durability would rest upon better use of customer and client data, just seven percent believed their customer data was sufficiently comprehensive to enable this.(1)
Data management continues to be a key concern for organisations globally who are looking to create a 360-degree view of their customers' habits and needs. Democratising this information through the implementation of the right technology will immediately begin to address these concerns internally and provide business leaders with a more solid understanding of their customer data.
Unlocking legacy siloes
Data siloes remain an issue across industries for many reasons. An organisation that wants to evolve from existing legacy systems can risk leaving data behind, or team members may house documents in private servers or in emails instead of public spaces, creating impenetrable siloes. Incorporating data management technology based on a cloud platform means data can be updated in real time and accessible at a moment's notice, ensuring that all members of the team, regardless of their technical abilities, can access critical organisational information.
Driving innovation
Democratised data empowers team members to use the most relevant information in their day-to-day activities, inspiring ideas to innovate and unlock new organisational capabilities. This helps business leaders more effectively keep pace with market changes, as well as identify and capitalise on untapped opportunities for the business.

In a market where financial service organisations are searching for a competitive edge, being able to access all elements of customer data through management architectures like smart data fabrics can be seen as a silver bullet to success.
"Smart data fabrics can amylase, transform and harmonise data from multiple sources on demand to make it usable and actionable," Mr Aho said. "These systems work to keep organisations compliant, as well as improve efficiency by allowing data to be accessed freely by internal parties, while maintaining data security and integrity across the organisation.

"As technology continues to develop, it will be critical for organisations to evolve and embrace these changes to better establish a digital foothold in the future of the financial industry".

Reference:
(1) https://www.pwc.com.au/ceo-agenda/ceo-survey/data-management-trust-and-growth.html

ends