OzHarvest Brisbane bakes 100 cakes to fund food
BRISBANE'S BEST chefs, bakers and cake makers are all set to create 100 birthday cakes with a difference, to help OzHarvest Brisbane celebrate its eighth birthday and spread some joy to people in need.
The Cakes for a Cause will be donated to local charities that receive OzHarvest food and the cake makers hope to raise $100,000 as each cake can be sponsored by a local business or generous individual.
OzHarvest is inviting Brisbane locals with big hearts to bring joy to charity friends like Rosie's Brisbane, Inala Youth Service and Caboolture Community Care by sponsoring a cake for $1,000.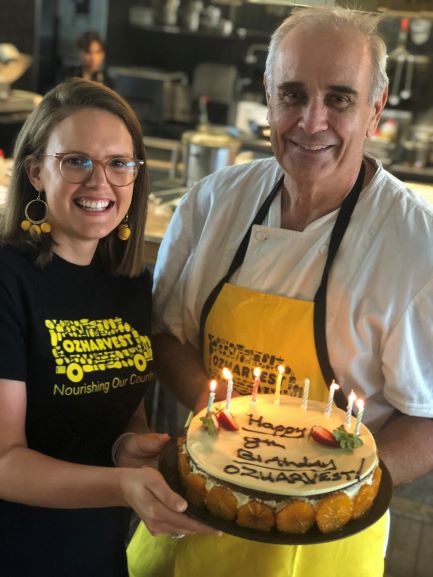 With a goal of 100 cakes, the Cakes for a Cause initiative will allow OzHarvest to deliver 200,000 more meals to people in need over the busy end of year period.
OzHarvest state manager, Amy Cobb said the idea was created as a way of adding purpose to the charity's birthday celebrations, while raising crucial funds to keep their wheels turning.
Every dollar donated allows two meals to go to someone in need, she said.
"There are still so many people going hungry and simple things many of us take for granted, like having a birthday cake, are not possible for someone who is struggling to put food on the table. OzHarvest Brisbane has one birthday wish and that is for those doing it tough to experience the joy of a beautiful birthday cake."
"Our bright yellow vans are out and about in the Brisbane community every day, saving good food from going to landfill and delivering it directly to more than 120 local charities who provide essential food relief," Ms Cobb said.
Any organisation or individual who sponsors a Cake for a Cause will be invited to OzHarvest's Birthday Party, hosted by founder Ronni Kahn, on November 27 to meet the charities nourished by their gift and celebrate the collective impact of the Brisbane community.
Fundraising is now open and runs until the November 25.
Visit OzHarvest.org/cakes to sponsor a cake for $1000 or to contact OzHarvest Brisbane for the Fundraising Toolkit.
www.OzHarvest.org/cakes
ends