Accountants vow to help SME mental health challenges
INSTITUTE of Public Accountants (IPA) chief executive officer, Andrew Conway, delivered a moving and meaningful address to hundreds of delegates at the World Congress of Accountants in Sydney recently on dealing with threats to the mental health of small business leaders.
Professor Conway said IPA members were increasingly dealing with the mental health fallout of small-to-medium enterprise (SME) owners and leaders struggling with – and too often succumbing to – increasing levels of physical, emotional and financial stress.
"The real statistics are unfathomable, when over 1,000,000 people commit suicide each year – one every 40 seconds globally and estimated to grow to 1,500,000 each year by 2020," Prof. Conway said.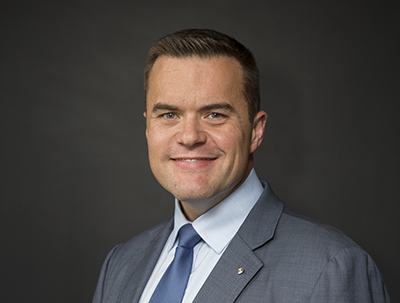 "As a profession, it is beyond time that we have a mature and robust discussion about this dilemma that faces our world. Today, I am asking the profession to start this global discussion.
"Our research, and much more research will be done, points to the biggest stress points for small business owners, is the fact they are striving to survive.
"We were openly told real truths when we conducted our study over a 12 month period, such as: 'I am doing well, but my business is killing me – I'm never there for my family; I went to a client with bandages on her wrists and I took her to the hospital to get professional help; I was told by a client that he couldn't manage anymore, the phone call ended and I haven't been able to contact him again'.
"As a profession, we cannot ignore our social responsibility. That does not mean we are the fixers but more the concierge service … that when we recognise our small business clients in stress, we guide them to ensure professional assistance and solutions are achievable.
"Our early studies show that when a small business client engages with their accountant, 95 percent of them feel a relief in their stress levels," Prof. Conway said.
"We also know that people will turn to their accountant for advice well beyond compliance and audit requirements. This is the power of trust that is divested to us, and one which we must respect and live up to.
"Look at the statistics; they speak for themselves. Simply, the risk is too great – we cannot ignore our social value or responsibility.
"Collaboratively, we must agree on resourcing the appropriate tools and systems that enables us all to address this trend and hopefully, together, we can make a difference," Prof. Conway said.
The IPA Group is the largest SME focused accountancy organisation in the world. The IPA is a member of the International Federation of Accountants, the Accounting Professional and Ethical Standards Board and the Confederation of Asian and Pacific Accountants.
ends