Urgency for business to get behind Gavi, the Vaccine Alliance
By Jim Algie >>
There is a hyperactive humanitarian organisation – Gavi, the Vaccine Alliance – working at high speed to prevent outbreaks of disease around the world and particularly in the Asia-Pacific region. With the help of the World Health Organization (WHO), UNICEF, and the Bill and Melinda Gates Foundation, the alliance has launched about 350 vaccines. But Gavi regularly finds itself in a race against time and this innovative organisation could do with more help, especially from business leaders across the Asia-Pacific region.
WHEN a yellow fever outbreak occurred in Angola about 18 months ago, a dozen Chinese nationals working there brought the virus back to China, where the mosquito that carries this virus, as well as dengue fever, is common all across Asia.
Had the scourge not been contained, up to three billion people could have been infected with this viral serial killer.
In this digital age of globalisation, where business people and travellers cross time zones and borders at jet speeds, potential pandemics like this are growing threats.
Stockpiling vaccines to combat such diseases as cholera, ebola and meningitis is one of the main aims of Gavi, the Vaccine Alliance.
Recently, this public-private partnership announced a new US$85 million drive to support typhoid conjugate vaccines.
In a statement, Gavi board chair Dr Ngozi Okonjo-Iweala said, "This disease has long been eliminated from most industrialised nations, but it is still a serious threat in developing countries where the vast majority of deaths occur.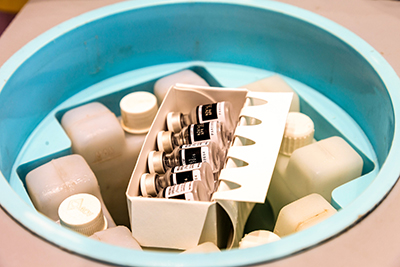 "I lost my cousin and nearly lost my son because of typhoid. This vaccine will be a lifesaver for millions of children, especially those living without access to clean water or sanitation."
Before the press conference in Bangkok to announce the new effort, Gavi's CEO, Dr Seth Berkley, expounded on the foundation's history and mission.
CHILDREN VACCINATED: 640M
So far, Gavi has helped to vaccinate more than 640 million children in dozens of countries, saving an estimated nine million lives.
Over the course of its 17-year history, working with partners like the World Health Organization (WHO), UNICEF, and the Bill and Melinda Gates Foundation, the alliance has launched about 350 vaccines.
As a boy growing up in a poor part of New York, Dr Berkley saw how diseases ravage such communities.
Those experiences informed the now 61-year-old's decision to become a doctor and epidemiologist who Time magazine included on its list of 'The 100 Most Influential People in the World'.
After working in Uganda for three years to set up the country's first HIV surveillance system and running Rockefeller Foundation health programs in Asia, he took over as the alliance's CEO.
In spite of Gavi's success stories, "the needs remain enormous," said Dr Berkley. In the case of cholera, he said, "four years ago there were 200,000 dosages available. This year there's 17 million and next year 25 million."
Working in developing countries poses many problems, like the lack of health care services and even basic infrastructure.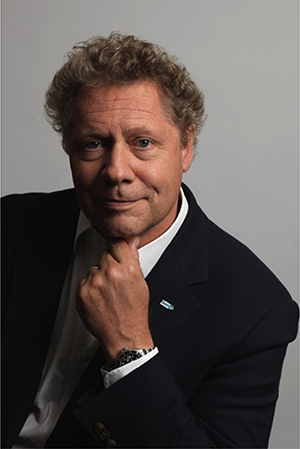 DRONES HELP DELIVER
In Rwanda, for example, where there are no private aircraft and many roads are impassable during the rainy season, Dr Berkley said, "42 percent of the blood is being delivered by drone".
"So if a woman comes into a clinic and starts hemorrhaging and she's five or six hours away from a real hospital, you just type in Type A blood and 20 minutes later it's delivered to you by drone."
Rawanda has been a testing ground for this delivery system, which is now being expanded into Tanzania, a bigger country with greater challenges.
Zipline, the company developing this technology, is a Silicone Valley start-up.
By pairing them up with United Parcel Services (UPS), Gavi can combine the creativity and experience of the private sector with its own altruistic mindset to make inroads that would be difficult for many bigger organisations, hampered by bureaucracy, or donor-driven foundations, constrained by limited budgets, to navigate.
With the World Economic Forum in Davos, Switzerland, Gavi launched a program called Innovation for Uptake Scale and Equity (INFUSE) to harness "their network of tech pioneers and social entrepreneurs of companies to bring these technologies forward".
"Our role is not to fund, but to connect companies that have already had some proof of concept and to connect them with developing countries where there are problems and to work on trying to scale," Dr Berkley said.
That dedication to creative partnerships also extends into the realm of financial mechanisms.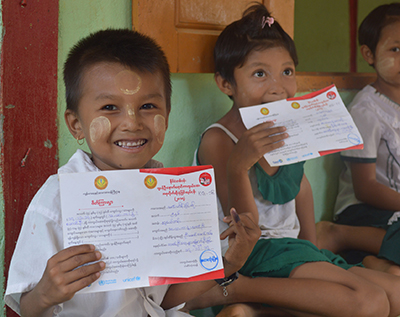 FUNDING INNOVATION
A program called International Financing Facility for Immunization (IFFM), gets governments to guarantee long-term payments to IFFM.
With the World Bank serving as the treasurer, they can go onto the capital markets and raise vaccine bonds for IFFM that can be cashed in when they need them. Floated around the world, these bonds have raised another US$4.5 billion dollars for Gavi, saving untold lives in the process.
Securing advanced purchase commitments for ebola vaccines to make sure there are sufficient reserves in case of an outbreak, the CEO said, was another way Gavi has been preparing for more pandemics such as the outbreak of yellow fever in Angola 18 months ago.
"It's easy to say that you live in a country with a good healthcare system, but you can't put a wall up to stop infectious diseases," Dr Berkley said.
Jim Algie is a business journalist reporting throughout the Asia-Pacific region.
ends