Small business leaders, RUOK?
SMALL BUSINESS operators have been urged to take as much care of their mental health and wellbeing as they do of maintaining cashflow and serving customers.
The Australian Small Business and Family Enterprise Ombudsman has published online resources and links to raise awareness of wellbeing issues and warning signs.
Ombudsman Kate Carnell said high levels of stress and long working hours left small business people vulnerable to fatigue, anxiety and depression.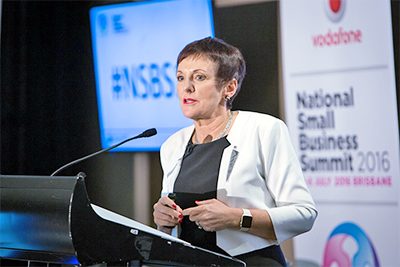 "It can be tough starting and growing a small business. Often the hours are long, cash can be tight and you have to constantly overcome obstacles," Ms Carnell said.
"The results of our payment times inquiry found the stress of late payments, cashflow and debt affected the wellbeing of more than three quarters of small business owners surveyed.
"About 93 percent reported personal and family hardship as a result of late payment."
Ms Carnell said good mental health was critical to the success of a business.
The recent Suncorp SME vs Me Report found that owners of small and medium-sized enterprises (SMEs) were blurring the lines between their personal and business finances, which impacts on their wellbeing.
More than two thirds of owners had experienced personal challenges including fatigue, financial stress, loss of motivation and relationship strain because of work-related matters.
The founder of Billie Goat Soap, Leanne Faulkner, has told her story of struggling with depression while trying to keep her business afloat during the global financial crisis.
Ms Faulkner sought help from a local counsellor and completed the beyondblue program, Business in Mind. After three months she was able to return to work part-time, taking on jobs at her own pace and, with careful planning, eased back into the workplace and her role as the business owner.
Helpful links:
ASBFEO mental wellbeing; beyondblue Business in Mind; Heads Up; Fortitude at Work.