Australian tourism industry welcomes visitors again ... slowly but surely
TOURISM BUSINESSES across Australia are poised to welcome back international visitors from Monday, February 21, following 23 months of border closures which have brought much of the tourism export industry to a standstill.
"This is an important day for our industry and the first, but most important step in getting Australian tourism back on its feet," Australian Tourism Export Council (ATEC) managing director Peter Shelley said.
"While the industry has endured a huge hit, the next 12 months will be the hardest for tourism owners as they work to rebuild once profitable businesses, having shed staff and depleted working capital and in many cases taken out loans to survive the last two years."
ATEC's latest Industry Pulse survey revealed international in-market sellers of Australian travel have been reporting significant concern from consumers lacking confidence to book their travel to Australia.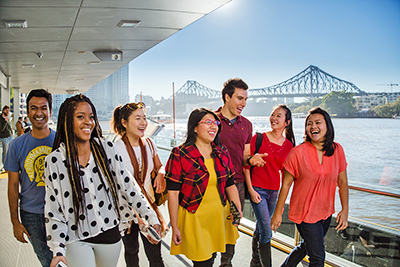 "While the government has invested in global advertising to drive demand to return to Australia, there are worrying signs consumers are wary of travelling here with confusion over our various state travel restrictions and concern about snap border closures," Mr Shelley said.
"Australia is a long-haul, aspirational destination and people are concerned by what they have heard in the media about confusing state entry requirements and isolation protocols should they get covid while here.
"While the industry is looking forward to welcoming back international visitors and rebuilding our tourism brand, there is a huge and complex runway to navigate and we need a multitude of factors to line up including access to skilled staff, a consistent approach to covid protocols and ease of movement between states, along with international tourism trade educational programs and targeted advertising campaigns.
"Our financially fragile tourism export sector is now starting to cautiously emerge from the greatest challenge ever faced, having lost hundreds of quality business and thousands of valuable staff," he said.
"Right now, as we welcome back visitors, it will be critical that both State and Federal Governments present a clear message to the global travel community that Australia is once again reopening its borders to the world and remain the welcoming, high-quality destination we are famous for.
"We cannot afford to allow inconsistent regulations around the management of covid to create confusion and erode the confidence of intending travellers," Mr Shelley said.
"Now more than ever we need united government leadership to remove obstacles impeding the recovery of our $45 billion tourism export sector."
Other data from ATEC's Industry Pulse reveals:
Confusion around varying state border requirements is creating booking hesitation;
Businesses don't expect to see a significant flow of international visitors before October 2022;
Top recovery markets are expected to be UK, Western Europe, the US and Singapore;
Tourism supplier businesses are operating, on average, at 50 percent or less capacity compared with 2019;
Inbound Tour Operators are, on average, are operating at 30 percent or less capacity compared with 2019.
ends