'The data, the better,' says property platform leader
By Leon Gettler, Talking Business >>>
DOMAIN Group, which lays claim to being Australia's leading property marketplace – incorporating a variety of brands and tools – is building data partnerships with agents and developers.
Domain Group head of its Commercial, Developers and Agency division, Ivan Curic, says it is to make sure Domain can tap into their data – and Domain's – to create a more compelling proposition for their customers.
"It's very competitive but we have a unique audience that's very engaged with our products and platforms. We want to make sure we can articulate that to agents and consumers," Mr Curic told Talking Business.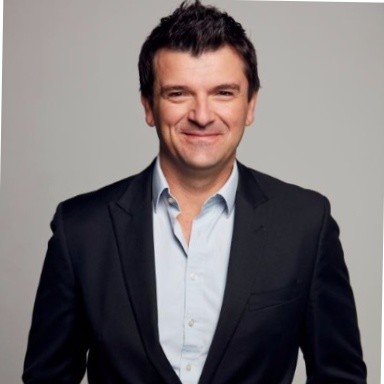 "It's about making sure once audiences come to our site and platform, they're engaged. They're engaged with different products, they're engaged with different services. We really make sure we maintain that stickiness."
Mr Curic's skills are in media, broadcasting and customer relationship management (CRM). Domain has audiences that are engaged with products and brands and real estate agents want to access those audiences to sell their listings.
From newspaper classifieds to modern digital search
This audience 'stickiness' highlights how Domain is now a fully-fledged digital business, having starting out as a classifieds business in the Fairfax days.
He said this allowed Domain to work with agents who understand how consumers want to review property and engage with those properties.
"They fully understand their buyers better than us some times," Mr Curic said.
"Agents are now moving to SaaS products for their purchase funnels. It's really part of their sales and marketing mix.
"Two parts of their role is making sure they're out there acquiring that stock and then on the other side, selling it to potential buyers.
"So every bit of competitive advantage they can get makes a difference for them."
Will AI play a major role in future?
Mr Curic said it was too early to tell how artificial intelligence would impact most sectors.
"But obviously we want to make sure we're at the forefront of those capabilities and make sure we can get full value out of that," he said.
Data is a key part of Domain's business. It maintains data on all properties and listings.
"We make sure we use it effectively to drive positive outcomes for agents and making sure we have the right buyers for those listings for them," Mr Curic said.
"For me, as a business it's really challenging because there is so much data out there," Mr curic said. "How do you make sure it's meaningful in a concise clear manner?
"But it's a challenge for most businesses. I don't think there's a business out there that doesn't have challenges with how effectively they utilise their data."
Mr Curic said real estate agents understood the importance of having data that has an impact.
"It's about them making sure they're using their database to merge with other portals, and ourselves, and other marketing channels, to make sure they can qualify those leads and put those properties and listings in front of the right audience that are going to engage or react to that property" he said.
"They've got their own databases that they really use and nurture, making sure they use it as part of their media mix."
He said this was where agents worked with Domain.
"We've got 7 million people coming to our products and platforms every month. We've got a rich set of data and they use that effectively across a lot of our products."
Hear the complete interview and catch up with other topical business news on Leon Gettler's Talking Business podcast, released every Friday at www.acast.com/talkingbusiness.
https://play.acast.com/s/talkingbusiness/talking-business34-interview-with-ivan-curic-from-domain