New cloud technologies keep Australian businesses running through turbulent times
By Neville Vincent >>
AUSTRALIAN businesses have been battered, bruised and besieged over recent months as a series of biological, natural, and social disturbances have taken their toll on the APAC region.
Domestically, the devastating countrywide bushfires, followed immediately by torrential rains and floods left the country and the population ravaged. But this has quickly been overshadowed by the unprecedented impact of the COVID-19 outbreak as businesses brace for more disruption.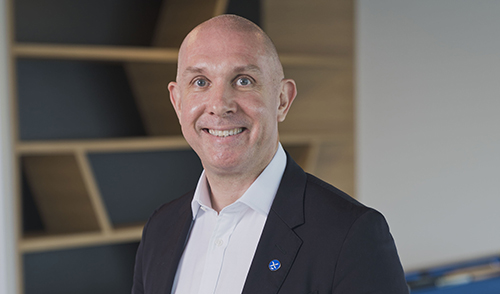 The back-to-back disruption meant there has been no respite for beleaguered Australian businesses and the impact on staff, especially their inability to navigate hostile environments to get to work, has meant significant workplace challenges for their employers.
As a result, managing and maintaining productivity when staff are unable to get to the office has suddenly become a high priority for the country's businesses.
ECONOMIC AND EMOTIONAL IMPACT
There is no hiding the scale of recent events. For Australia, the economic impact of the bushfires alone is already around $100 billion.
However, this figure excludes 'intangible' costs: the effect on the working population of injury and reduced lifespan due to smoke-related illness, damage to species and habitats, and the loss of livestock food supplies, and national and local parks.
It also omits the impact and ability (mental and physical) of the workforce to simply attend, or engage in work.
The much-welcomed rains that followed may have helped extinguish the fires, but the resulting flooding shocked the state, leaving thousands without power, roadways blocked and dozens of schools closed.
Once again, the conditions caused physical disruption and commuter chaos, with many unable to make it into the workplace.
MANAGING THE 'NEW NORM'
The back-to-back fires and floods and now the ongoing coronavirus outbreak are leading many businesses to accept a new norm – how to keep your business running with employees who are regularly, physically unable to make it to the office yet still required to be 'present' and productive?
An initial, and now second stimulus package have already been confirmed by the Federal Government, but it won't solve the problem unless companies and staff can adapt to working remotely.
So, how can staff who have never done this maximise productivity while working in isolation at home or in some other safe environment?
The answer is technology, and it is playing a pivotal role in assisting Australian businesses transition and overcome the recent disruption and its effect on the region. The adoption of public, private and hybrid cloud services has meant that the access to, and availability of, critical data has been maintained.
At the same time, the transition from hardware-based to software-defined infrastructure has meant that physical access to datacentres is no longer required and central operations can be handled remotely or by a skeleton staff. And so, the heart of many organisations has continued pumping.
Thus, inundated businesses and isolated workers are rushing cloud services like VDI (virtual desktop infrastructure) and DaaS (desktop-as-a-service).
CLOUDING THE ISSUE
VDI is a cloud-hosted desktop normally located in an on-site datacentre and operated and maintained by in-house IT personnel.
DaaS, on the other hand, is a fully outsourced system providing a virtual desktop. It neither relies on, nor consumes, any internal hardware. It provides the same flexibility, safety, security and access as VDI – but it is fully handled by a third party and hosted on their cloud.
VDI and DaaS are helping to keep Australian businesses running by providing virtual workspaces for teams, customers, or partners, and can usually be up and running in under an hour.
Isolated staff can then have safe and secure access to any application simply from their home web browser, with no software download or upgrade required. It's almost as simple as point and click.
The user simplicity of these services, inspired by the consumerisation of technology available in smart phones for example, makes it simple for any staff member to use and continue to fulfil their roles from home or elsewhere.
However, the true benefit for the enterprise is that it provides mobility and flexibility for personnel without compromising business security, productivity or performance. It lets staff work from anywhere, on any device with secure and complete access to their work computer, files and network.
If disruption and mobility restrictions are set to continue, the sooner we embrace the modern tools required to keep our staff safe and productive, our businesses resilient, and our economies protected, the better we will be at mitigating future risks in turbulent times.
Neville Vincent is the South Asia Pacific vice president for enterprise cloud and hyper-converged infrastructure company Nutanix.
ends