Nutanix innovations cut cloud costs, boost security
NUTANIX has launched its first software-as-a-service (SaaS) offering, Nutanix Beam, to help businesses control their 'cloud' spend, along with two other innovative products to boost security.
Nutanix Beam uses 'deep visibility' and analytics to help businesses control their cloud spend – an expense area that has caught many organisations off-guard.
The Beam SaaS system alerts businesses when they are wasting money and resources on services and applications that do not belong in the public cloud, preventing the shock of 'runaway costs'.
With Australian public cloud spend predicted to hit $4.6 billion in 2018, according to analysts Gartner, keeping control of cloud costs and security is entering a new realm of governance.
To deal with the evolving security challenges, Nutanix has also launched Nutanix Flow and Nutanix Era.
Flow is a software defined networking (SDN) service that provides app-centric security to protect against internal and external threats that are often not detected by traditional perimeter-based security products. Era is a Platform-as-a-Service (PaaS) database management tool that automates database operations, freeing up staff time to concentrate on business development.
All these applications are being tested by selected customers and will be made available to Nutanix's Australian clients, which currently include Queensland Metro North Hospital and Health Service and Queensland's Fraser Coast Regional Council, in late 2018.
ON THE BEAM
Beam is based on Nutanix's recently-acquired Minjar Botmetic service, which is already used to manage more than US$1 billion worth of cloud spend across Amazon Web Services (AWS) and Microsoft Azure.
According to a report by Gartner researchers: "Achieving governance with cloud computing can be a daunting task. The nature of cloud services natively encourages users to go directly to the public cloud, resulting in cloud projects that IT may not even be aware exist."
A Nutranix spokesperson said for businesses adopting hybrid cloud architectures, this creates an unenviable scenario – managing IT costs and security across third-party cloud deployments.
The Nutanix Enterprise Cloud OS software aims to help companies reduce complexity of their multi-cloud architectures by melding private, public and distributed clouds into a common IT operating model for their end-to-end infrastructure.
Beam, the first SaaS offering from Nutanix, further reduces complexity by providing customers with deep visibility and rich analytics detailing how they are using the public cloud. It also provides one-click recommendations based on machine intelligence so IT teams can immediately optimise their cloud spend and enhance their security posture for improved compliance across clouds.
Beam helps give IT organisations a clear view into the entirety of their public cloud deployments so unexpected costs and potential security gaps can be addressed before they turn into business challenges. Beam helps organisations make better decisions when operating multi-cloud architectures.
"For us, integrity, security and compliance are of the utmost importance, especially across our multi-client, multi-technology environment with a large application landscape," ZS Associates cloud solution architect manager Rustum Virani said.
"It was becoming a nightmare to keep track of everything. That's when we came across Nutanix Beam.
"Beam is an excellent tool that provides single pane of glass to see the state of our infrastructure, automate tasks, provide cost-saving recommendations and also generate billing reports."
Nutanix Beam customers better manage their multi-cloud deployments with:
Cost optimisation and cloud visibility – IT teams get full visibility into their overall cloud costs. They can then optimise their spending by identifying unused and underutilised resources, and select more size and cost appropriate cloud resources for each application.
Centralised financial governance – businesses get streamlined visibility into the entire cloud footprint so IT departments can track the consumption of cloud resources by department and group, make data-driven decisions balancing IT needs and cost constraints, and enforce policies based on allocated budgets.
Continuous cloud security and regulatory compliance – customers can define custom health check policies for compliance audits, and proactively analyse cloud security operations, while real-time scans for cloud compliance identify risks and violations.
"In the multi-cloud era, IT organisations need a unified, real-time view of all of their private, public and distributed clouds," Nutanix general manager for engineering, Vijay Rayapati said.
"Beam services help our customers optimise their cloud spend and manage compliance, putting them back in control of their IT assets.
"We're so pleased to be a part of the Nutanix family and bring our 'botmetric' technology to Nutanix customers as Nutanix Beam."
ERA BOOSTS DATABASE LIFECYCLES
Nutanix announced the development of its PaaS offering, Era, at its recent .NEXT Conference in New Orleans.
Era is designed to to streamline and automate database operations so database administrators (DBAs) can focus on initiatives to drive business.
"Nutanix Era should save our organisation time and money by replacing our complex and costly copy data processes, which are impacting IT productivity and slowing down our app developers," said Mark Maplethorpe, EMEA hosting manager at Nasdaq-listed Bottomline Technologies, whose Asia Pacific headquarters is in Sydney.
"We are actively working with Nutanix to validate that Era will streamline the provisioning and lifecycle management of our databases, allowing our teams to devote more time to strategic IT projects."
Era extends the Nutanix Enterprise Cloud OS software stack beyond core infrastructure-as-a-service (IaaS) capabilities for private cloud environments to platform-layer services that bring Nutanix one-click simplicity to database operations.
The initial release of Nutanix Era aims to provide rich copy data management services to address the increasing complexity and burdensome cost of managing multiple copies of databases across organisations.
With Era, Nutanix is targeting one of the most prodigious consumers of enterprise storage capacity. According to International Data Corporation (IDC), 60 percent of total storage capacity is dedicated to simply storing copies of data, with the total cost for copy data storage estimated to reach about US$55 billion by 2020.
Nutanix Era's copy data management service will initially support Oracle and Postgres database engines, with planned support for other popular databases.
Building on Nutanix's snapshot technology, Era will also incorporate new 'time-machine' capabilities, along with application-specific APIs, for creating point-in-time database copies. This enables application developers to quickly select the exact database copy they need, and empowers database administrators to restore or refresh any database instance with the confidence that every recorded transaction is captured.
Key capabilities of Nutanix Era include:
One-click time machine – leveraging integrated Nutanix snapshot technology, Era creates space-efficient database snapshots to lower capital expenditure (CapEx) costs, and enable databases running on Nutanix to be cloned or recovered to any specific point in time – up to the last recorded transaction.
One-click clone/refresh – Nutanix Era lowers OpEx costs with one-click clone/restore database operations that take just minutes to complete, and include all targeted database transactions. Automating database cloning eliminates the complex and time-consuming process of locating a specific snapshot, finding the right database logs and then initiating a database recovery operation.
Era plans to later extend this technology to include full database provisioning, delivering a lifecycle management solution for all databases in an organisation.
FLOW OFFERS ONE-CLICK SECURITY
Nutanix Flow was also presented at the .NEXT Conference in New Orleans.
Flow utilises Nutanix's newly-acquired Netsil technology to add non-intrusive application visibility across multiple clouds.
Nutanix Flow is described as a 'software-defined networking (SDN) solution built for the multi-cloud era'.
Flow capabilities are fully integrated into Nutanix's Acropolis software for easy deployment and will be enhanced with real-time application visibility and discovery technology from the company's recent acquisition of Netsil.
Nutranix senior director for product and engineering, based in San Francisco, Harjot Gill said Enterprise IT teams were turning to cloud-based infrastructure to deliver today's modern business applications, many of which are built from discrete but interconnected services.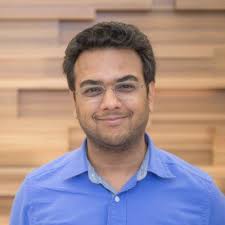 He said protecting these applications requires the micro-segmentation capabilities of software like Nutanix Flow, which enforces app-centric policies that govern communications between individual application services. Nutanix will also leverage Netsil's advanced stream processing, application discovery and mapping technology to simplify security policy definition for applications running in both public and private clouds.
Mr Gill said IT teams and business owners gained confidence that their business applications were protected from both internal and external security threats.
"The next frontier of networking is about providing customers with visibility into their networks so they can track and analyse data, improve cloud application performance and optimise their resources," Mr Gill said.
"We have worked hard to integrate Netsil's advanced functionality into Nutanix Flow and we're proud our customers will soon be able to take advantage of the visibility and discovery technology we pioneered."
Nutanix Flow is built into the Nutanix Enterprise Cloud OS, and now provides:
Network visualisation – giving application owners an at-a-glance view of network performance and availability per application.
Application-centric micro-segmentation – providing granular control and governance for all application traffic to protect sensitive workloads and data.
Service insertion and chaining – integrating additional network functions from multiple Nutanix Ready ecosystem partners into a single networking policy.
Network automation – streamlining and automating common network configuration changes, like VLAN configuration or load balancer policy modifications, based on application lifecycle events for VMs running on Nutanix AHV
To accelerate infrastructure innovation and agility, Gartner research recommends that infrastructure and operations leaders "make network automation, visualisation and optimisation capabilities an integral part of their selection process by prioritising vendors that provide an application-specific view of cluster performance".
"Nutanix Flow completes Nutanix's mission to make IT infrastructure invisible," Nutranix chief product and development officer, Sunil Potti said.
"As we looked to simplify networking, we took a modern approach to enable visibility and control for both enterprise apps and next-generation cloud-native services. Nutanix Enterprise Cloud OS now converges the compute, storage, virtualisation and networking resources to power nearly any application, at any scale."
Nutanix had more than 5000 people participate in its recent .NEXT Conference, including more than 35 customer speakers and more than 40 partner sponsors. Keynote addresses were delivered by industry leaders including Anthony Bourdain and renowned TED talk speaker Brené Brown; partners including Jason Lochhead, CTO for infrastructure at Cyxtera; customers including Vijay Luthra, senior vice president and global head of Northern Trust's Technology Infrastructure Services, Chicago; and strategic alliances including Brian Stevens, Google Cloud's chief technology officer.
ends