Building group JWH adapts Boomi tech to beat market downturn
WESTERN AUSTRALIAN residential builder, JWH Group, has discovered a way to hedge against the current property market downturn: new technology.
JWH Group, is using Dell's Boomi platform to enable better client insights while protecting its various brand positions, helping to cope with turbulent conditions in the Western Australian property market.
JWH Group comprises eight prominent companies in the building sector, with its four major brands – Plunkett Homes, WA Country Builders, Residential Building WA and Oswald Homes – considered competitors.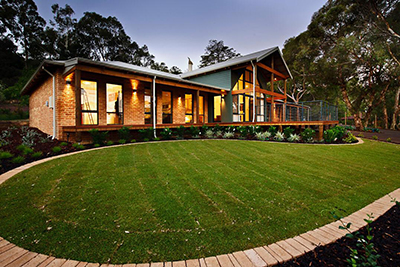 According to JWH, while the company maintains strong presence in the large state, it faces challenging conditions – the WA property market is currently in decline, with prices having dropped significantly since the end of the mining boom.
To help overcome this downturn and maintain its market share, JWH initiated a five-year information technology (IT) overhaul under a program of work to 'rip-and-replace' its business-critical administration, construction, and estimating and scheduling systems.
The work covered three major projects. Two fundamental components of one of those projects were to provide employees with more detailed insights into their clients, and ensure that data generated by its new solutions would be restricted to the companies that own the data.
Having replaced its lead management system with a modern, best-of-breed solution, JWH introduced Boomi cloud-based integration as the mechanism to connect these new applications, and enable data generated by them to synchronise seamlessly.
"We have quite a unique operation in that the four main building companies within JWH compete with one another – this means we need to serve the best interests of every business while preserving the operational boundaries between them," said JWH Group IT manager Pep Oliveri.
"Once we decided to refresh our software environment, we needed an integration tool to make our new cloud-based apps – namely SugarCRM and Marketo – talk to one another.
"Importantly, the solution would need to allow duplicates of data at the group level, while restricting it to single instances at the company level, and at the same time prevent client information from one of our competing brands being accessed by another. Having reviewed several options, we found Boomi was the only solution that could tick all these boxes."
Using Dell Boomi, JWH has been able to connect SugarCRM and Marketo, and consequently streamlined data synchronisation while keeping information segregated. As customer data is automatically integrated across the appropriate applications, JWH has also eliminated significant manual input.
This has not only improved employee productivity, but also reduced risk of human error, according to Mr Oliveri.
He said the synchronised customer relationship management (CRM) and marketing data has provided JWH's companies with greater visibility into client activities, allowing employees to boost relationships.
"For example, when a client downloads a particular plan, the sales representative is notified, and can leverage that information to advise the customer of their best options on purchasing and building a property," Mr Oliveri said.
Boomi has also saved significant time and resources for JWH's IT department, which is no longer required to manually code and manage connectors between its applications. The low-code design of the Boomi integration platform as-a-service (iPaaS) means integrations can be easily initiated and maintained so that the IT team can focus on qualitative projects to generate value for JWH's brands and therefore deliver greater value to clients.
"Managing a large organisation while sustaining the operational integrity of multiple companies is challenging, and even more so within a turbulent climate such as the Western Australian property market," Dell Boomi managing director for Asia-Pacific and Japan, Michael Evans said.
"By integrating its core customer applications using Boomi, JWH has both improved the efficiency and productivity of its IT team, while providing real time information and better insights to its customer facing staff."
Dell Boomi is an independent business unit of Dell that provides cloud integration and workflow automation software to more than 7000 organisations worldwide, to build integrated and connected businesses.
ends