Thailand's Wildlife Friends open elephant eco-lodge
By Ellen Boonstra, Asia correspondent >>
IF YOU HAVE EVER dreamed of staying at a wildlife reserve and waking up to a herd of friendly elephants milling around outside your balcony window, this is your jumbo opportunity.
WFFT, the Wildlife Friends Foundation of Thailand, just opened a luxury eco-lodge and restaurant, affording visitors a bird eye's view of one of the centre's largest elephant forest enclosures. With only 10 guestrooms available, the experience promises to be an exclusive one, as well as a great option for anyone looking to book a unique corporate retreat.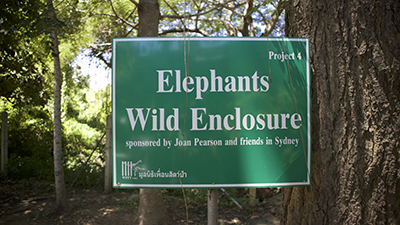 Spacious and airy, rooms have been designed to fit in with the natural environment, with all the modern amenities one could wish for like air-conditioning, a rain shower and flat screen TV. Using filtered groundwater and solar power, it is run as a genuine eco-lodge with its own tree-planting project for carbon offset.
The eco-lodge is currently offering a soft-opening rate of 4000 baht per night (about A$165), which includes breakfast, lunch and dinner. Meals – with Thai and western style options available – are served on a large, rustic-style terrace overlooking the elephant enclosure.
Located near the popular resort town of Hua Hin, a three-hour drive from Bangkok, WFFT was established by Dutch native Edwin Wiek, together with a local mahout – a person who rides and works with elephants – and a second Thai partner in May 2001.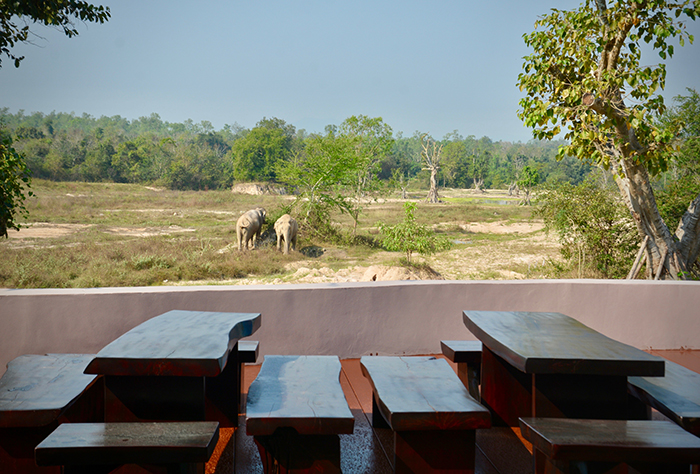 Until then he had been running a successful fashion business in Thailand when disaster struck. During a late-evening drive home after a stressful working day, he got into a serious road accident, which landed him in a several-day coma.
Upon awakening, he had a personal epiphany that his life would be better spent rescuing endangered animals. The first creature to benefit from this newfound resolution was a macaque at the local bar he used to frequent, whom Wiek freed from having to wear costumes and being chained up for the amusement of patrons.
Mr Wiek contends there are too many 'attractions' out there where tourists unwittingly contribute to the suffering of animals – elephant riding and posing with tigers, to give a couple of examples.His centre does not contribute to this suffering. All the animals are treated well.
And education is crucial during the half- and full-day tours, allowing visitors a first-hand opportunity to learn about the rescued creatures living at the Wildlife Rescue Center and Elephant Refuge and Education Center.
Mr Wiek often guides travellers around the 92-hectare-large park, sharing colorful "tails" and background information about the rescued animals – which range from maltreated circus animals and orangutans illegally held at zoos, to endangered species kept as pets.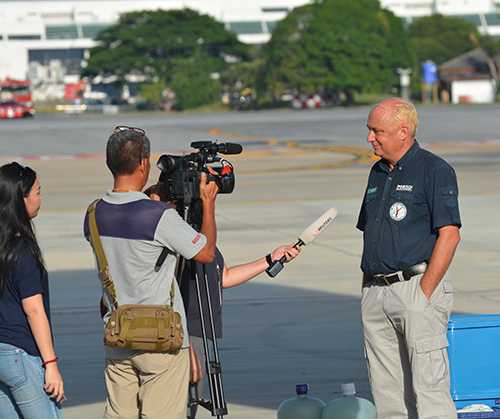 The former pets – often given respectable English sounding names like Jim, Charlie or Bob by their former Thai owners are – besides a new lease on life – also given a new moniker.
"We've decided that any monkey who comes in with a foreign name will be called after a Thai politician," Mr Wiek quipped.
Besides several large dedicated enclosures where the animals can roam freely until they are rehabilitated and repatriated, the centre also contains a Wildlife Hospital with fulltime veterinarians and vet nurses, the first such facility in Asia.
All in all, to ensure the whole operation runs smoothly, the centre employs some 92 staff members and 60 volunteers to take care of the 700 creatures inhabiting the sanctuary.
In spite of overseeing all the staff and volunteers, Mr Wiek continues to play a pivotal role in Thailand's wildlife activism, serving as an honorary advisor to a parliamentary committee which focuses on the creation of better laws to protect wildlife in Thailand.
This has resulted in some groundbreaking legislation like The Wild Animal Reservation and Protection Act of 2014 to "strengthen suppression of the illegal trade of African elephant ivory".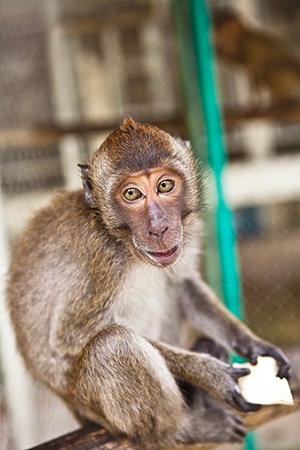 The act marked the first time in Thai history that a non-native species, the African elephant, was listed as a protected species. Of course, much more work needs to be done in this regard, as Thailand remains a transit point for illegal shipments of elephant tusks bound from Africa to China, where ivory is still in great demand.
One of WFFT's main benefactors is Joan Pearson, the wife of the former CEO of Reader's Digest Australia, who visits the centre in Thailand three times a year.
Thanks to her fundraising efforts in her native Sydney, enough money was collected to rescue 15 elephants and help purchase a piece of land large enough for a 5ha-large forest where some of the rescued elephants are free to roam.
Solely funded by private donations without the support of governments or NGOs, Mr Wiek is aware that in order to achieve long-term sustainability, the wildlife sanctuary must generate independent revenue streams.
The eco lodge and restaurant will provide an important source of income besides the revenue streams generated from operating the guided tours and volunteers who pay to volunteer at WFFT.
Mr Wiek expects the addition to substantially contribute towards the operational costs of the new wildlife enclosures.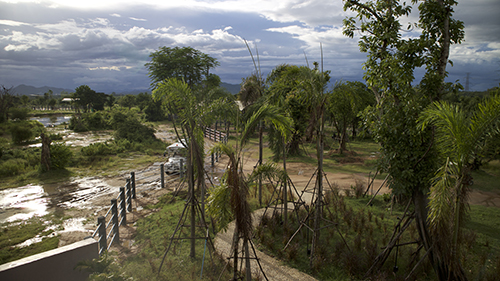 "In this day and age it's important for charities to be able to fund themselves through commercial enterprise and not just rely on donations," Mr Wiek explained.
ends