Lights, camera … Thai innovators take action, disrupting video marketing
By Ellen Boonstra, Asia correspondent >>
OVER THE LAST decade, video has taken the internet by storm. Now Thailand-based video content creation platform, Crave Asia, is brewing its own storm.
In a modern world in which YouTube has become Google's dynamic all-the-bells-and-whistles younger search-engine brother -- and in our multi-screen lives -- the relevance of video has evolved tremendously. Online video content is no longer purely for entertainment.
Creating a successful marketing strategy in today's online environment must include video. Businesses big and small are using it for promotion and education, and customers are watching on smartphones, tablets and computers.
They are viewing on all of the social media platforms: Facebook, Twitter, Instagram, pre-roll YouTube ads, Snapchat content, Netflix ads and website landing pages
According to US-based online video platform Brightcove, social video is what people want. Businesses would all be well-advised to create engaging video experiences.
Brightcove claims that three-quarters of consumers who watch social video make a purchasing decision based on that video and are more likely to recommend that company. Consequently; it is important to get it right.
However, ror smaller businesses video marketing can seem intimidating.
Australian Raine Grady, who has more 25 years experience in TV and video production at the helm of Thailand's Capital Television, saw a need for cost effective and easy to use video solutions. She established a new 'disruptive' video content creation agency called Crave Asia, which, in partnership with the video creation tool Binumi, is both affordable and manageable.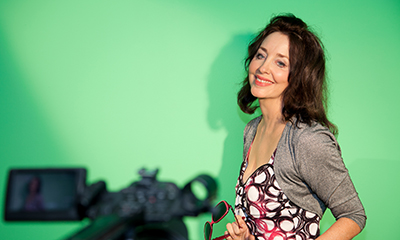 "We live in the age of video and every business has a story to tell," Ms Grady said. "Video is one of the most exciting mediums to do so because it tells a story in a way that text and photos can't compete with.
"It is predicted to reach 80 percent of all internet traffic by 2020. It is exciting to be able to enable everyone to bring their business narrative to life, and to do so while offering an attractive RoI."
BINUMI INNOVATION
The Binumi video tool used by Crave Asia was created by media tech entrepreneur and former National Geographic filmmaker Anthony Copping. It allows its partners to scale their video marketing quickly and inexpensively for fast turn around social media and event promotion.
The unique aspect of the tool is a massive royalty-free footage and music library from around 50 countries. Clients also get access to templates, edit effects and utilise cloud storage.
There is no limit on how many videos can be made each year.
Thailand-based marketing and commercial sponsorship business founder Paul Poole counts himself as a devotee of Crave Asia's capabilities.
"We subscribe to Crave Asia's rights-free content library and creation tool," Mr Poole said. "This allows us to edit existing promotional videos and materials into a short mpeg and/or windows media files.
"This is an excellent way of bringing offers to life, massively aiding sales drive and giving an audio visual flavor to the offers."
The cloud-based platform allows videos to be added onto landing pages that can be shared out direct to customers via e-mail, SMS, WhatsApp or Facebook Messenger.
"When I saw what Anthony was creating with Binumi I realised this was the future of marketing," Mr Poole said.
"She (Crave's Raine Grady) added my own content library into his platform and is now working in partnership with Binumi to bring this solution to a wide diversity of businesses."
Another big advantage he noted was that existing staff members could become an in-house digital marketing resource, able to represent the business, brand, and voice as employees "with just a little training".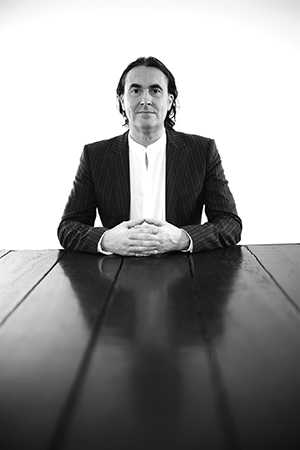 Videos are everywhere and their dynamic 'feed me information quickly appeal' is in-synch with today's audiences that have increasingly shorter attention spans.
Unique, engaging content is the key to effective video that holds viewers' attention and motivation to take action.
Fashion and jewellery designer, Matthew Campbell Laurenza said, "Photos are great, but videos bring my jewellery to life like nothing else can. I love it."
Crave's Ms Grady said most users also rapidly discovered what a time saver the platform can become.
"Of course the one commodity no one has is unlimited time," she said. "To this end we can also create storyboards, film, and edit stories that can be quickly re-purposed as needed."
ends