CBRE develops JV with LOGOS to develop logistics hubs across China
LOGOS China Investments Limited has announced that Ivanhoe Cambridge and CBRE Global Investment Partners have committed to invest in the LOGOS China Logistics Club (LCLC) to develop modern logistics properties in key hubs servicing large Chinese cities.
The joint venture (JV) has been formed with the strategy of owning and developing high-quality modern logistics properties located in key hubs serving large Chinese cities, particularly Shanghai and Guangzhou. The commitments secured will allow LCLC to make investments that could total up to US$400 million. The LCLC investment vehicle is managed by a member of the LOGOS China Group.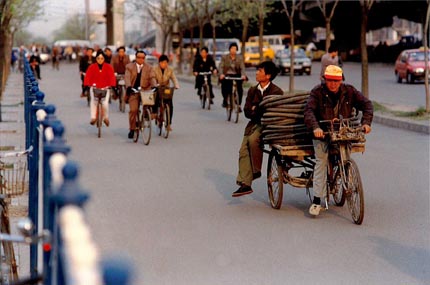 "We look forward to continuing the growth of the LOGOS venture," said CBRE Global Investment Partners managing director for Asia Pacific, Adrian Baker. Prior to joining CBRE Investors, Mr Baker was a fund manager at AMP Capital Investors, one of Australia's largest investment managers, where he was responsible for various real estate portfolios across Asia and based in Singapore
"The LOGOS venture is well positioned to acquire and develop logistics assets in our preferred sub-markets across key Chinese cities," Mr Baker said.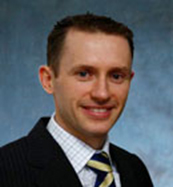 Macquarie Capital (Australia) Limited or its affiliates acted as exclusive financial adviser to LOGOS China Group for the transaction and as sole lead manager and arranger for the LCLC capital raising.
"This is an exciting next step in the growth of LOGOS in China," said John Marsh, managing director and co-founder of LOGOS. "Together with our new partners, LOGOS will seek to further expand on our existing specialist logistics real estate platform in China, and capitalise on our deep pipeline of new development and investment opportunities."
Ivanhoe Cambridge executive vice president for growth markets, Rita-Rose Gagne said, "Our investment with LOGOS China supports our plan to grow our exposure to opportunities in the logistics sector in key markets such as Shanghai and Guangzhou.
"The team's solid experience and expertise, the location of the assets and the strong development pipeline make LOGOS a partner of choice for Ivanhoe Cambridge."
LOGOS Property Group is an integrated logistics real estate specialist comprising corporate groups with operations in Australia and China. Established in 2010, LOGOS currently has over US$1 billion in assets and capital under management.
Macquarie Capital has made an equity investment in the LOGOS Property Australia and China Groups.  CBRE Global Investment Partners delivers customised global real estate solutions for investors and had A$11.7 billion in assets under management as of March 31, 2015.
Through multiple subsidiaries and partnerships, Ivanhoe Cambridge holds assets located mainly in Canada, the US, Europe, Brazil, Mexico, China and Australia, which totalled more than C$42 billion as at December 31, 2014. 
Ivanhoe Cambridge is a real estate subsidiary of the Caisse de depot et placement du Quebec, one of Canada's leading institutional fund managers which held, as at December 31, 2014, C$225.9 billion in net assets.
ends