AUSTRALIAN movie Lion is set to become one of the most acclaimed Aussie films of all time, receiving six Academy Award nominations in late January, including for Best Picture.
Nicole Kidman was nominated for for best supporting actress, Dev Patel for supporting actor, Luke Davies for adapted screenplay, Greig Fraser for cinematography and Dustin O'Halloran and Volker Bertelmann for original score.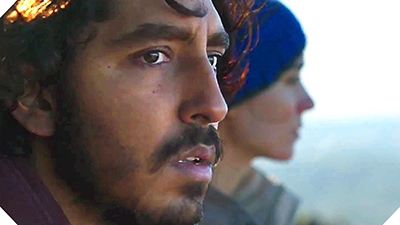 The news follows Lion's record-breaking opening weekend in Australia.  The $5million weekend box office was the largest opening ever for an Australian independent film. Lion remained at number one on the Australian box office charts on Australia Day.
The film was adapted from the  true story A Long Way Home by Saroo Brierley.
"We are humbled and grateful this morning for this fantastic honour," Lion producers Emile Sherman and Iain Canning, from See-Saw Films, and fellow producer Angie Fielder said in a released statement.
"It's so wonderful that the Academy has connected with Lion, a film about hope, and one which portrays the best aspects of humanity. It is so exciting to see so many people who have worked so incredibly hard on this film nominated, and to be able to bring the true story of Saroo and his families to an international audience."
Lion is Nicole Kidman's fourth Oscar nomination for a performance. She won the Best Actress Award for The Hours.
Ms Kidman said:  "It is such as thrill to be part of a Australian film that has received such critical acclaim and been embraced by audiences around the world. My deep appreciation to the Brierley family for allowing us to tell their personal story and particularly Sue Brierley for trusting me to portray her life."
Richard Payten and Andrew Mackie from Australian distributor Transmission Films said:  "What a perfect way to end the opening week at the Australian box office for this remarkable film.  Lion is truly a film that Australian and international audiences have fallen in love with and it is thrilling to see it getting the critical acclaim it deserves.   Our congratulations to the filmmaking team and amazing cast."
Lion was directed by Garth Davis from a screenplay by Luke Davies. See-Saw Films produced the film in association with Aquarius Films and Sunstar Entertainment.
Emile Sherman, Iain Canning and Angie Fielder are producers with Andrew Fraser, Shahen Mekertichian and Daniel Levin executive producing.
See Saw's previous films include the Academy-Award winning The King's Speech and Tracks, while Angie Fielder has just returned from the world premiere screening at the Sundance Film Festival of Aquarius Films' new feature Berlin Syndrome.