ABC drama Harrow films in Qld for global distribution
THE ABC – in partnership with Hoodlum Entertainment, ABC Studios International and Screen Queensland – will film a major new television drama series, Harrow, in Brisbane and South east Queensland later this year and will be seen by audiences across the globe.
Screen Queensland CEO Tracey Vieira congratulated Brisbane-based production house Hoodlum on "the development of another successful series".
"This is a tribute to the talents of Emmy and BAFTA Award-winning Hoodlum, which continues to build an international reputation for creating groundbreaking film and television," Ms Vieira said.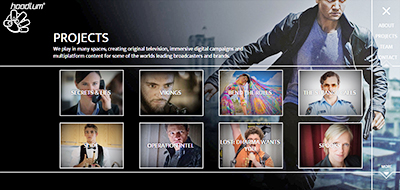 "The development and filming of Harrow in Queensland is a great coup for our state and will drive Queensland's ongoing momentum for making and attracting quality local and international productions."
The unorthodox hero of the series, Dr Daniel Harrow is no ordinary forensic pathologist. Dr Harrow's total disregard for authority and his unfailing empathy for the dead help him solve even the most bizarre of cases. He is driven to give victims a voice, and will bend every rule to get to the truth of what happened to them. But when a terrible secret from his own past threatens his family, his career, and himself, Dr Harrow needs all his wit, wile, and forensic genius not to solve a crime, but to keep it buried.
ABC head of scripted production, Sally Riley described Harrow as "Darkly funny, totally irreverent, and always surprising – Harrow is an addictive new crime show".
"The ABC is thrilled to be working with the award-winning team at Hoodlum to bring the complex and compelling Harrow to life," Ms Riley said.
"Trying to unravel the mystery and understand just what makes Harrow tick will keep audiences guessing right to the end of this exciting new drama series."
ABC Studios International managing director for international content and talent, Keli Lee said,  "As our first foray into series production, we're so excited to produce Harrow for worldwide distribution. A compelling story and great characters resonate all over the world." 
Queensland Premier Annastacia Palaszczuk said: "The Queensland Government investment in the home-grown thriller Harrow, through Screen Queensland, will deliver job opportunities and skills development for the local screen industry, with broader economic benefits for Queensland.
"The filming of the series will result in direct expenditure of more than $15 million into Queensland jobs, goods and services … and will also showcase Queensland locations globally, opening the doors to tourists considering where next to visit."
Filming for Harrow is due to begin in August.
ends