Enterprising people and industry through Screen
SCREEN AUSTRALIA's Enterprise Program for Industry and People funded some fascinating initiatives to develop emerging production and screenwriting talent, to the tune of $2.5 million in 2016.
Announced in late 2016 – and with more opportunities to come in 2017 for local companies to explore new ideas and business models, develop innovative projects and cultivate the careers of emerging talent – the Enterprise program alumni include the likes of CJZ (Go Back To Where You Came From), Jungle (Here Come The Habibs), Ludo Studio (Doodles, #7 Days Later) and Werner Film Productions (Dance Academy).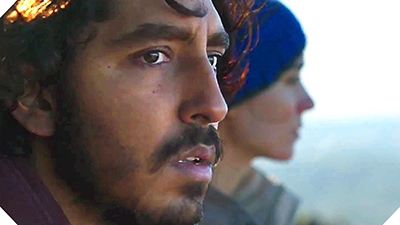 In the most recent round of Enterprise funding, six companies and five individuals shared in $2.5 million from across the Industry and People strands.
The successful proposals in 2016 included a screenwriting development initiative by Scripted Ink. in partnership with the Australian Writers' Guild; giant screen cinema projects from Jennifer Peedom (Sherpa) and Jo-anne McGowan (Art + Soul); targeted content development; and placements with leading industry producers such as Vicki Madden (The Kettering Incident) and Angie Fielder (Lion).
"I would like to offer my congratulations to those who were successful – in an extremely competitive round of Enterprise funding – for presenting us with such distinctive and compelling business ideas," Screen Australia head of business and audience, Richard Harris said.
One of the six successful Enterprise Industry applicants' proposals will see the Australian Writers' Guild  create an extension of Scripted Ink., The Writers Room Project, offering an opportunity for up to 20 experienced and emerging writers from their acclaimed Pathways Program to develop their skills and maximise the market potential of their TV drama projects.
Brisbane-based kids' content specialists Like A Photon Creative are being funded for a series of writers rooms designed to develop content for their slate – targeting the particularly challenging tween market, create a long-term marketing strategy, and enhance their team. 
Highly experienced content producers at Lingo Pictures, Helen Bowden and Jason Stephens, will use the funding to create Australian IP from the ground up with a focus on attracting international pre-sales, enabling co-productions and non-traditional equity investment. 
Independent distributor Madman Entertainment is launching VoD service 'Docplay' in December 2016, a destination hub for Australian and International documentary content with a revenue-share model for filmmakers. They will use this funding to acquire and curate quality independent Australian documentaries for the platform.
Film and television production company Revolver will capitalise on their relationship with sister company, internationally award-winning TV commercials production company Revolver, to explore the acknowledged opportunity for brand association at the development stage of content creation.
And documentary specialists Stranger Than Fiction Films (STFF) headed up by Jennifer Peedom and Jo-anne McGowan will use this funding to investigate the international market potential of immersive giant screen films, using the release of their film Mountain in June 2017 as a launch pad.
"We are so pleased to have received this support from Screen Australia, which will enable us to expand and explore international partnerships across our slate including feature documentaries and the growing giant screen market," STFF's Jennifer Peedom said.
The five successful Enterprise People placements include comedy writer Tristram Baumber who will expand on his credits at Aquarius Films where he will be mentored by creative partners Angie Fielder, Cecilia Ritchie and Polly Staniford (Lion, Berlin Syndrome, Wish You Were Here), and highly-respected script executive Greg Waters (Dance Academy, Secret City).
Penny Harrold will join Vicki Madden at Tasmanian-based company Sweet Potato Films (SPF) in the role of creative producer, giving her exposure to the industry and the opportunity to assist SPF to capitalise on the phenomenal success of The Kettering Incident.
Producer Lisa Hoppe will be mentored on all aspects of producing by leading children's animation content maker Avrill Stark (The Deep, Santa's Apprentice) at A Stark Production with a view to seeing her achieve broadcast producing credits;
Producer Melissa Johnston will undergo a placement at film and TV production house Ruby Entertainment where she will be mentored by principal Stephen Luby (The Secret River, Crackerjack), focusing on the company's development slate, online content and her own projects;
And producer Jessica Mitchell will be mentored by Western Australia-based film and TV production company WBMC's Janelle Landers (Son of a Gun) where she will work across the company's development slate and attend domestic and international festivals and markets.
"I am so thrilled to have been given this opportunity to acquire on-the-job experience, gain credits and further develop my career working with Vicki Madden at Sweet Potato Films," Penny Harrold said.
SPF's Vicki Madden said: "Enterprise People funding will allow me to employ talented upcoming producer Penny Harrold with whom Sweet Potato Films has a long association. This is invaluable at a time when the company has seen recent success and will allow us the opportunity to produce a slate that is sustainable and internationally focused. A win for SPF and the Tasmanian screen sector."
A further two Enterprise Industry projects have received conditional funding and will be announced at a later stage pending approval.
Enterprise Industry and People has come to the end of the intended three year cycle and will now be reviewed with the aid of industry consultation. A new program and focus will be revealed in 2017.
ends