Aquaman draws heroic govt support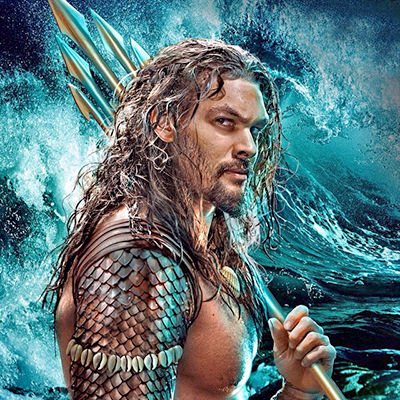 YOU KNOW there is money in a movie when it gets the backing of both the Federal and Queensland Governments.
And you know it is on the economic radar when announcements of support come from no less than the Australian Prime Minister, the Treasurer, the Federal Arts Minister and the Queensland Premier.
Such is the case with a new movie franchise in Disney's Marvel comic superhero stable, Aquaman, which is set to be filmed in Australia this year.
"The Turnbull Government has announced $22 million to secure Australia as the filming location for the blockbuster feature film Aquaman, the next DC superhero movie by Warner Bros Pictures," Federal Treasurer Scott Morrison said.
"The funding secures a major investment in Australia that will create more than 1000 jobs and inject over $150 million into the economy. It will also give thousands of Australian businesses the opportunity to provide the specialised goods and services required for the filming of Aquaman."
Mr Morrison made the announcement with Arts Minister Mitch Fifield, based on the UIS production's economic credentials – which are significant given that others in the franchise may also soon be enticed.
So far, Mr Morrison noted, similarly supported movies such as Thor: Ragnarok, Alien: Covenant and Pirates of the Caribbean: Dead Men Tell No Tales have injected "more than half a billion dollars into the country with long-term benefits in innovation and international collaboration"
The Federal Government appears to be getting its wish that large budget international production continues to be an important part of the Australian film and television production sector.
"It strengthens Australia's capacity to produce high-quality content and provides valuable skills development opportunities for our talented crews," Mr Morrison said.
An added bonus for filming Aquaman in Queensland is the return of Australia's multi-award winning director, producer and screenwriter James Wan – well-known for his work on Saw and Furious 7 – who will be returning home to direct an all-star cast including Jason Momoa (Game of Thrones) in the title role.
ends