THE National Film and Sound Archive of Australia (NFSA) is creating a new business model and organisational structure – and now plans a series of meetings and workshops with supporters and key stakeholders.
The aim of the sessions is to engage with the film, recorded sound and broadcast industries, as well as academia, the cultural sector, and community at large, about the future of the revered NFSA.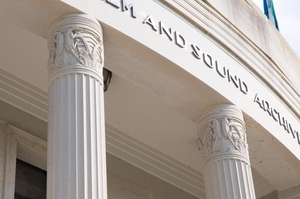 In the wake of comments from industry and the public, NFSA CEO Michael Loebenstein said, "It has been very encouraging to see how deeply people care about the national audio-visual collection as a fundamental piece of our national cultural heritage.
"We want to better understand our stakeholders' expectations and hear their ideas, and for them to think how they can help the NFSA to remain strong and independent in a rapidly changing and challenging environment.
"These workshops represent an opportunity for us to show how seriously the NFSA takes its role and responsibilities, today and well into the future."
Gabrielle Trainor, chair of the NFSA Board, agreed.
"We welcome the concern and support we have received," Ms Trainor said. "We also welcome the opportunity to share our vision, hear from our stakeholders in person, respond to questions, explain the rationale behind the changes, and to engage in constructive discussion."
Mr Loebenstein plans to share the new vision for the NFSA, and the draft strategic plan 2014/15 to 2016/17, as well as clarify the issues and concerns raised by participants. 
Sessions will be held in Sydney, Melbourne, Canberra, Perth and Brisbane. The exact dates, times and venues will be published on the NFSA website.
ends