Authenticating innovation
EXTRA >> KEEPING it 'real' is a popular modern catchphrase that fits the ethos of Authentic Entertainment – but this innovative Australian creative company is more likely to be making it for real.
What Authentic Entertainment really does is connect brands with consumers in genuine ways.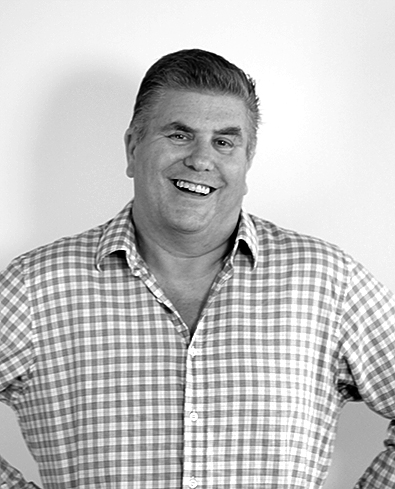 Authentic Entertainment is a versatile trailblazer in music programming, content creation, advertising, special events and creative marketing that has so many strings to its bow that it is difficult to easily tag. Best known for its music and entertainment assets – including Vevo, Take 40 and My Generation – Authentic has a multi-faceted yet single-minded approach to creating precisely what its client brands require, at the right time and in the right places.
It is difficult to describe Authentic Entertainment's business system – which ranges from radio programming to video hits shows, creative advertising campaigns, marketing strategy development and execution, print advertising, video advertising, special events management and translating all of it through multi-screen platforms – unless you happen to be the man who put this intricate web of marketing offerings and creative teams together: John Wardley.
Mr Wardley created Authentic Entertainment by amalgamating two well-regarded and complementary businesses working across the advertising, marketing, digital and entertainment fields: Igloo Media and MCM Media.
He had worked periodically and successfully with both companies as a client, particularly during his stint with Coca-Cola in Australia that kicked off his career journey with the company that eventually led him to become Coke's global advertising director, based in Atlanta.
"I'd known this business as the music marketing resource of the Coca-Cola Company for quite a few years. So I knew the business well and I'd watched it as it grew over the years," said Mr Wardley, who is now Authentic Entertainment's chief executive officer.
"I got involved (in 2013) in a consulting capacity and I was on the board. I had the idea that these two businesses, the media business and the digital agency, would be a lot stronger combined rather than separate.
"To me, looking at it through the lens of a client, which is how I currently help to do things, I felt not only was it a more holistic offer but if you combined the content creation capability of the media business with the digital smarts of the agency, that becomes a much more powerful offer to clients," he said.
Mr Wardley can speak with great authority about the needs of clients, having not only spent 14 years marketing Coca-Cola in Australia and internationally, but also following that stint as global consumer marketing director for Reebok during the early 2000s when it developed unprecedented brand recognition and Reebok's share price rose more than 400 percent. Before developing Authentic Entertainment, Mr Wardley also held marketing leadership roles with Dairy Farmers and George Weston Foods.
"When I got involved in the business, my first focus was to combine the two businesses and then, of course, we launched the new brand, Authentic."
The first hurdle that decision overcame was confusion in the marketplace about the brand MCM Media, which was often mistaken for other advertising industry companies.
"That was a conscious decision because with the MCM Media name, while we had lived with it for 28 years, it was actually quite confusing in the market … so, Marketing-101, your name should be an asset, not a liability," Mr Wardley said.
"So I thought we should own this business and come up with a name that we can identify with and should be proud of – Authentic was born out of that.
"My focus over the past five months has been in rebranding the business as Authentic and getting people to understand that we are providing an offer that is very different in the market. What that offer is all about is – as our mission statement says – we connect brands and consumers better than anyone else."
CREATIVE INNOVATION
John Wardley realised, from day one, that Authentic had the advantage over other company mergers in that it could self-transform, utilising the innovative talents of its own creative teams.
"Coming into the business, I realised I had a very strong media content producer, strong digital assets and a very strong sales team," Mr Wardley said. "But the creativity and the innovation, in my mind, had taken a bit of a back seat here, so one of the things I was very intent on doing was dialling up our creative team into our innovation capability.
"So to that end I've been focused on developing a leadership team here, rebuilding our creative capability, and infusing innovation in the business. How we've done that is, we've actually created an innovation team – and we are very focused on developing new product and improving the current product that we have."
That innovation team has been effectively integrated into the business systems of Authentic, Mr Wardley said.
An early example of its success came from an adaptation of Authentic's technologies that introduced new levels of advertising segmentation for clients.
"Part of the attraction this business had with national advertisers in the past was that we truly offered a national audience, both metropolitan and regional, and we did that very cost effectively," Mr Wardley said. "One of the limitations, though, was that it was one piece of material running nationally.
"And, of course, we found that more and more advertisers were looking to change their advertising copy state by state. Quick service restaurants are a great example of that and your major retailers, Coles and Woolworths, are others.
"So we invested in a technology that allowed us to change the copy by state, which has taken the shackles off and allowed us to take bookings from some of these larger advertisers.
"That is a technology change that has obviously helped us to interconnect with some of the larger advertisers. Advertising copy is also something that can benefit by being localised. Offering our clients the opportunity to do that, at the end of the day, makes it easier for them to spend money with you."
Bespoke content creation is certainly a growth area for Authentic, with demand increasing from existing major clients. Interestingly, Fairfax Media has recently created a content creation division, named Made, in response to similar customer trends, while APN News and Media has invested in a similar venture, Emotive.
"For some of our larger clients, like Telstra for example, we do a lot of content creation, bespoke content creation, that could run in our shows and could run outside of our shows," Mr Wardley said. "We are absolutely looking to do more of that, because we have got some great facilities here, with studios in Melbourne and in Sydney.
"Plus, while producing the shows that we do, we are in constant contact with record labels and the touring artists, so we are talking to these people day-in-day-out. We have the opportunity, through talking to these people, to come up with some pretty cool content, and we've got the facilities to produce that."
It is a trend that is also seeing Authentic Entertainment return to how the business began: special event creation.
"This is very much the roots of this business," Mr Wardley said. "If you go way back to earlier times in the business, one of the things I think we did really well was to pull off major events.
"Before the ARIA awards were running, there was a Coca-Cola sponsored national music awards show back in the early 90s. It used to run up at Dreamworld on the Gold Coast, funnily enough, in 1990, 91, 92 and 93.
"We had large international talent and it was produced by (former brand) Igloo Media. So they definitely have some history of producing some spectacular events – we did the Lady Gaga thing in the (Sydney) Town Hall a few years back, you might have heard about that. It is absolutely something that we want to keep doing."
AUDIENCE FRAGMENTATION
Mr Wardley said one of the key challenges for marketers in the modern world was in coping with audiences and niches that were becoming more 'fragmented'.
"The struggle is all to do with audience fragmentation. I can tell you from a marketer's perspective, of course it gets frustrating and it costs you more and more money to reach the same consumer. Therefore, you have to make sure that how you are talking to them is in the most relevant possible way and that obviously helps you get your brand to them in a personal way."
Difficult as it is to keep pace, Mr Wardley sees this as an area of competitive advantage for Authentic.
"I think one of the great things we do is operate in the entertainment space and, obviously, we are quite skewed towards music – and that tends to have a very powerful emotional connection with the consumer," he said.
"We find ways to bring that to life through our content for our clients and it becomes a very effective way of connecting brands to that consumer.
"Of course, it has to be played out on a variety of devices today. But entertainment is entertainment is entertainment. I don't think that's changed fundamentally. They all just want to be entertained and music absolutely serves to do that.
"The way it's digested is what's changed. Maintaining relevance in an ever-changing technology environment, I think that's really tricky."
To cover the ground, Authentic operates in a collaborative environment with the client that can include other media agencies and creative agencies.
"I suppose I come from a school that says no-one has a monopoly on good ideas," Mr Wardley said. "I will take a great idea wherever we can find it, and I guess that's the spirit in which we talk to creative agencies and media agencies and clients.
"We can come up with a cracker idea and collectively bring it to life. If we can facilitate someone else's great idea, then that's great too. At the end of the day we are all working towards the same goal, which is meaningful connection with consumers. That's what it's all about."
Mr Wardley said Authentic was organised in such a way that it could pursue alliances and collaboration, to both benefit and attract clients.
"I think there are opportunities for companies like ours to form much deeper strategic alliances," he said, "either with other like-minded companies or even with clients. One of the things I am looking to do moving forward is to foster some of those very deep strategic alliances. I see it as a natural extension of what we did anyway.
"We'll never purport to be experts in everything – and I don't think anyone should.  We can service our clients best if we are in close partnership with, potentially, some other providers who are rounding out what we do and maybe putting another dimension on what we do. Similarly, we can put another dimension on what they do.
"That's exciting. Staying nimble, making sure we are focused on the right things, and can move quickly – I think that's important as well."
Exporting services had been part of Authentic's distant past – more than a decade ago when it created programs for 12 European markets as well as Australia for Coca-Cola – and now Mr Wardley can again see it on the horizon. Authentic represents Vevo in New Zealand and has just set up a resource there. Radio is also a new opportunity internationally.
"I would love to think that many of our radio brands and a lot of the content we are producing could have a life outside of Australia. Definitely," Mr Wardley said, seeing existing demand from expatriates.
"I was an expat myself for 10 years and I used to regularly listen to Australian radio in the States for that exact reason.
"Ultimately what we are coming out with is content that is right for an age demographic, not necessarily a geography. Coming from global marketing roles and seeing how consumers are different around the world, I can tell you there is a lot more commonality than there is difference. And one of the things that unifies them of course is music, which is one of the things that we have a lot of experience with."
CONNECTING WITH CONSUMERS
Connecting brands with consumers is the bread and butter of Authentic Entertainment. According to John Wardley, that connection is being bridged best by appealing content.
"A lot of folk talk about content creation and talk about duration of content," he said. "I think there is a lot of energy around it.
"How much money is being spent on it, relative to traditional media, I think that's what's likely to change. I think at the moment traditional media is still really dominant in clients' minds, as it should be, but I think the creation of bespoke content and using appropriate media vehicles to place it in the hands of the right consumer – that is becoming more and more important."
He was uncertain of the long term impact of moves by some organisations – including the Australian Tourist Commission – to establish their own content creation and publishing systems.
"Some organisation, and maybe the Australian Tourist Commission is one of them, may have the internal resources to do this and, if so, good luck to them," Mr Wardley said. "But I think a lot of organisations don't, and I think that's where a lot of organisations like ours have an opportunity.
"Even if you have the capability to produce content, do you know what is the right content to produce? Ultimately that comes from an understanding of the consumer, and what are the emotional connections the consumer needs to have … with music or whatever. It's how you can use those as drivers to connect with consumers and brands.
"A company like ours, we are producing a number of radio shows, week-in-week-out, and representing the Vevo community, which is reaching millions and millions of consumers all the time, we know the audience, we know what the audience is looking at or listening to … because that is our stock in trade.
"Why would someone use (Authentic Entertainment)? That's why. We get to the audience you are looking for."
Importantly, Authentic is well accomplished at producing across the various media and technologies consumers prefer to use.
"What the technology is doing is really just giving the audience different ways of digesting content," he said. "Technology will continue to do that.
"Does that necessarily change the content itself? For the most part, I'd say not. There might be some examples where it does.
"So, if people start using more content via their watch …terrific – we just have to make sure we have content that is relevant on a one inch screen."
Authentic Entertainment not only has the systems in place to deliver that multi-various content, it has the spice of innovation built in.
Mr Wardley said the Authentic approach was now clearly powered by "a huge focus on innovation and creativity".
"We have an absolute desire to partner with like-minded, synergistic businesses, and connecting brands to consumers better than anyone else," he said.
"That's what we want to do – and it's a pretty lofty goal. Authentic Entertainment is the real deal, genuinely linking consumers with brands."
www.authenticentertainment.com.au
ends