Fashion inspired by – and protecting from – the sun
FASHIONED under the sun, in more ways than one, the new collection of summer wear by the Queensland-based IdleBird label is also a world leader in sun protection.
Innovative in both styling and useability, the IdleBird range is the only one designed and made in Australia offering garments utilising a unique lightweight UPF50+ fabric.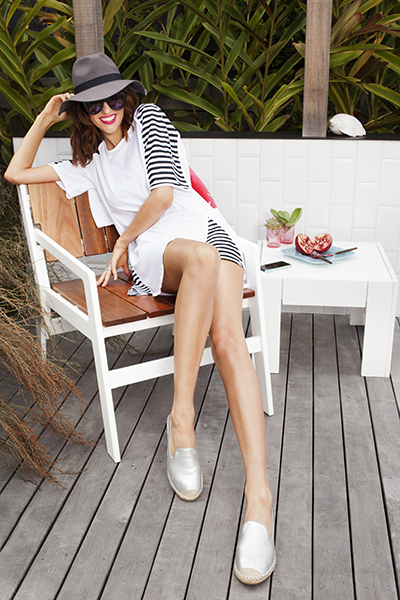 IdleBird founder, Kara Chiconi said the collection was aimed at women who wanted to keep their skin safe from the damaging effects of the sun, but still wanted to look great.
Up until now, she said, that level of protection that level of sun protection has only been available in the "not-so-glamorous" 'rashie' popular with surfers.
Conscious of the damaging effects of sun exposure, Ms Chiconi createdclassic range of garments that would offer protection "and a little poolside or cafe pizzaz at the same time".
"The pieces offer movement and versatility so you can flit between the beach, poolside, the park, and the bar and still look your best," Ms Chiconi said.
"The high quality UPF50+ fabrics are incredibly lightweight so they feel beautiful against the skin but are still able to withstand the wear and tear of an active outdoor lifestyle.
"A lot of effort was put into sourcing top quality fabrics that offer UFP50+ protection, are quick dry and chlorine resistant, but also feel fantastic to wear."
The initial collection offers a small range of versatile styles in classic colours, including the Goddess Tunic and the Spin Around Tunic. All pieces can be dressed up or down depending on where they are worn.
Ms Chiconi said the range would be expanded to include pants, shorts and capes in late summer 2015.
ends