Country Music Awards head for Queensland
TOURISM and Events Queensland (TEQ) has announced that the Country Music Channel (CMC) Music Awards will be staged in Brisbane this year, as part of a new multi-year partnership with Foxtel.
TEQ chief executive, Leanne Coddington, said the CMC Music Awards would attract country music's biggest names to Queensland in March.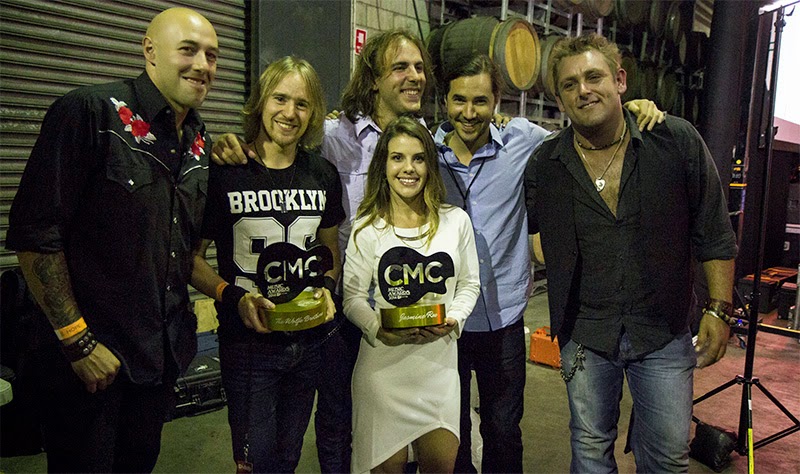 "The CMC Music Awards will be held alongside CMC Rocks QLD, Australia's biggest international country and roots festival," Ms Coddington said. 
"It is estimated the events will generate more than 38,000 visitor nights and deliver significant economic outcomes for Queensland's economy through to 2017.
"The profile of CMC Music Awards, in addition to CMC Rocks Queensland, will position Queensland as the new home of country music in Australia."
Ms Coddington said major events such as these help drive visitation to Queensland's destinations, foster community pride, and showcase the state's many destination experiences.
"Hosting the CMC Music Awards further enhances the state's image as a premier events destination and will be promoted as part of Queensland's world-class events calendar, It's Live!," she said. 
Foxtel general manager for music channels and digital, Rebecca Batties said, "We are proud to connect with Tourism and Events Queensland who recognise the importance of supporting music events.
"CMC, Australia's only Country music channel, has a long standing commitment to broaden this genre of music in Australia," Ms Batties said.
"We pride ourselves on delivering quality live entertainment and bringing the best of Country music to its ever growing fan base in Australia."
The 5th Annual CMC Music Awards 2015 awards will be held at the Queensland Performing Arts Centre (QPAC) and includes five live performances and eight awards categories. 
The CMC Music Awards will be held on March 12, 2015, while CMC Rocks QLD runs from March 13-15 at Willowbank Raceway, Ipswich.
www.countrymusicchannel.com.au
ends