The Odd Angry Shot restored for Long Tan battle 50th commemoration
THE National Film and Sound Archive of Australia (NFSA) has been digitally restored the acclaimed Vietnam War movie. The Odd Angry Shot, to commemoration the 50th anniversary of the Battle of Long Tan.
Directed by Tom Jeffrey, the 1979 film featured an all-star cast including Graham Kennedy, Bryan Brown, John Jarratt and John Hargreaves.
"Producer Sue Milliken and I are honoured that the NFSA selected The Odd Angry Shot for restoration in time for the Battle of Long Tan anniversary on 18th August 2016," writer/director Tom Jeffrey said.
"The new digital print is fantastic and it has given a new lease of life to this 1979 movie. It remains the only Australian motion picture dealing with our participation in the Vietnam War, and is a tribute to the professionalism of our soldiers serving in extremely difficult circumstances."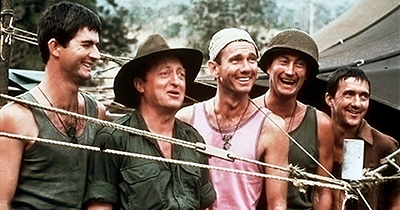 The Odd Angry Shot follows a single tour of duty of an Australia Special Air Service Regiment reconnaissance team in Vietnam, and their daily life in camp. Less about the politics of Australia's involvement in the war, this film was more about the men, the conflict and their adjustment to life back home.
The restoration is the latest to come from the NFSA Restores program to digitise and restore classic and cult Australian films, so they can be seen in today's digital cinemas.