CFO Centre gives companies a new analytical edge
THE ROLE of the chief financial officer (CFO) in today's challenging and fast-changing business environment cannot be understated or underestimated.
The CFO has transitioned rapidly from a person who 'kept tabs on the money' to someone who constantly analyses a business to put finance and assets to best use in order to both secure and grow a business.
It was this realisation, after many years of working in a wide variety of companies as CFO, that spurred Rupen Kotecha to co-found the CFO Centre network in Australia over a decade ago.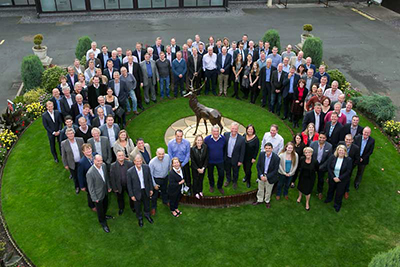 Ever since, he has been on a mission to introduce the value of a modern CFO to as many businesses as possible, "to spread our vision that one day every small and mid-tier business will have a part time CFO".
"I co-founded this business in Australia based on my desire to have freedom from corporate life and a work-life balance, having spent many years as a corporate CFO," said Mr Kotecha, whose main role today is as the CEO of CFO Centre WA.
"The original concept for the CFO Centre was to provide the skill sets of experienced chief financial officers of large corporations to the small and medium sized enterprise (SME) sector, allowing smaller organisations to benefit from the expertise of a highly experienced chief financial officer without incurring the expense of hiring someone full-time."
Mr Kotecha said the concept was launched in the UK in 2001 through a venture named the FD Centre, referring to the more common title in Britain at the time of Finance Director.
"Colin Mills, founder of the company, is a former chief financial officer of large multinationals and Plc companies," he said. "His was the first business to provide part-time CFO services in the UK.
"The part-time CFO concept caught on quickly and the business has grown rapidly on a national scale. Over the last 15 years the CFO Centre Group has become the largest and most respected provider of part-time chief financial officer services in the world.
"The CFO Centre is now the global number one provider of part-time FD and CFO services."
RAPID AUSTRALIAN GROWTH
The CFO Centre has grown rapidly across Australia and the group is a major supporter of networks that help businesses and their leaders to grow and develop – especially through WA Leaders where Rupen Kotecha is also the organisation's CEO.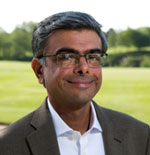 The CFO Centre continues to innovate in WA and has introduced new services that have taken a lead in assisting clients in ways that other CFO Centres are also adopting.
"As well as offering the Part-Time CFO model we have expanded into providing Interim CFOs, either to fulfil the role until a full-time CFO is employed or assist the current CFO to provide more firepower," Mr Kotecha said. "This has worked very well."
The CFO Centre has also developed a new free workshop series as a catalyst for business improvement across the state.
"We are running free workshops for our clients and prospects as part of our business improvement series, focusing on Value Proposition and Strategy," Mr Kotecha said.
The CFO Centre has also stepped into the world of online learning for a very specific market.
"We have developed our new online learning platform for our new joiners – to accelerate their knowledge about our values and framework and help them settle in quickly," Mr Kotecha said. "It is working very well in that context."
The CFO Centre globally uses a business analysis system it calls 12 Box Architecture.
"We use our unique 12 Box Architecture to review every area of your current company finance function to include your current and future requirements," a CFO Centre spokesperson said. "This approach means that we dig deep at the start of any new client relationship with the aim of identifying every problem area and getting everything out on the table.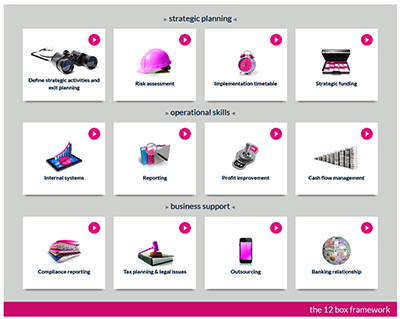 "This is a highly therapeutic approach for the business owner – and senior team – because it means you can declutter your head of issues which may have been circulating for months or even years and emerge with a clear roadmap and a top quality part-time CFO to manage the implementation of the plan."
CFO Centre's own progress is solid and matches the impressive growth of the companies they assist.
"We have taken on 15 new CFOs in the last year, growing the team to over 50 across Australia," Mr Kotecha said.
"As our client businesses grow in size, our growth rates tend to settle. We are seeing growth rates for the group at 30 percent-plus.
"Given we are not capped by our market opportunity – there are millions of SME businesses globally for us to partner with – and this movement of team-based portfolio working is gaining momentum as more and more individuals seek freedom from corporate life, we certainly have the opportunity to sustain and increase these growth rates well into the future. In a way we are only just beginning," he said.
FOUNDATION ETHOS
While growth and development are integral to the CFO Centre's DNA, it is more the organisation's foundation ethos for helping business and business leaders that underpins its long-term success.
Mr Kotecha said what drove the centre's CFOs was "the sense of achievement we get from seeing the genuine difference we make for our clients".
"We continue to focus on building relationships with our clients that can last a lifetime – essentially a 'Client for Life'.
"Every engagement is similar but different. You're dealing with individuals and personalities and that, therefore, has its challenges."
Mr Kotecha said helping clients navigate an unstable business environment — in which the impact of events such as the Royal Commission into Australia's banking, finance and insurance sectors has sown mistrust throughout the market – has become part of a good CFO's daily focus.
"In an age of mistrust, we have to ensure our approach stands unique with each client," Mr Kotecha said. "We deliver our best to ensure the owners have trust in the whole process and they can get the freedom to do other pieces, which accelerates their growth."
To achieve that, Mr Kotecha said his teams at CFO Centre WA also had to focus closely on their own fundamentals and motivations.
"We constantly attract, select, energise and retain the very best CFOs," Mr Kotecha said. "We also strive to keep identifying and developing great aligned leaders.
"At the CFO Centre we stick to our values – of being Open, Progressive and Passionate. And with those values behind us, we continue to build a fantastic sales and marketing machine that is centred around finding, winning and keeping clients.
"We drive our team ethos continually: Together We Win. It's what makes us special."
About the CFO Centre
CFO Centre operates across all industries and provides part-time, interim and specialist CFOs to companies of all sizes.

CFO Centre leaders are Western Australia CEO Rupen Kotecha and Eastern Australia CEO David King.
Contact: www.cfocentre.com.au. Ph: 1300 447 740