Centec takes security to next level for better business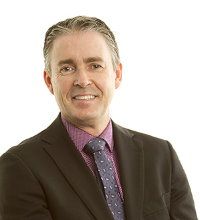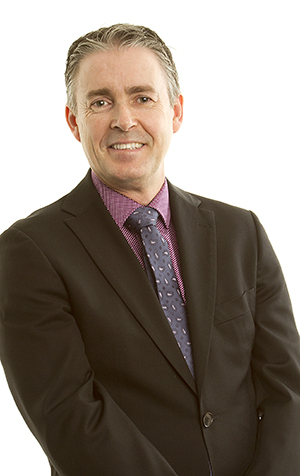 THE growing sophistication of business security systems has driven the transformation of Victorian company Centec Security Group to both meet current demand and better equip companies for the future.
Centec Security Group managing director Peter Hinton said integrated security systems played a vital role in areas as diverse as energy efficiency and employee safety for progressive modern businesses.
"Many times I have been asked 'are you the alarm guy?' In years long gone by the answer to this would have been yes," Mr Hinton said.
"Although we still use the three systems we have traditionally used (alarm, access control and CCTV) these days with continual development and integration into third party devices we find ourselves being more of a technology company rather than just an electronic security company," he said.
One of the biggest changes has been the development of closed circuit television (CCTV) to not only protect premises from external threats, but also as a way of enhancing a business's workplace health and safety systems.
"Now we all know the primary purpose of CCTV is to capture and record images, but for business owners there are now added benefits to these systems," Mr Hinton said.
"Occupational health and safety (OH&S) has become a major part of business practice over the last decade. CCTV systems can help business owners not only manage their staff, but have footage should an incident occur, limiting their liability.
"Cameras are now helping many sectors of society," Mr Hinton said. "CCTV images are helping police in their investigations and councils are implementing street schemes using wireless mesh networks to help keep our streets safe."
Another fascinating use of CCTV is in tracking and managing customer flows and behaviour, obtaining data about customer buying patterns which has never been available before.
"Retail stores are using people counting to see how many people come into their store and heat mapping to see where they spend their time while in store," Mr Hinton said. "All of this helps the marketing departments in terms of store set up and product placement.
"Thermal cameras are being used for anything from wide area perimeter protection, fire detection, plant management, employee management to horse care in stables."
Although the primary function of business security systems remains, there are increasing variations on how access and alarm technologies can be applied to benefit businesses in other ways – even to help save money.
"These systems are now integrated and can be used as a very powerful platform to manage and secure business premises," Mr Hinton said. "Utility costs keep going up and up.
"If your alarm system is on, that means there is nobody in your building. So why would you leave your lighting, air conditioning and non-essential power on or leave it up to your employees to switch them off?
"With third party integration we can simply turn off all these system when the alarm is turned on. In the event of an alarm we can switch on lighting to further deter intruders."
Mr Hinton said access control could also be used to track employees and restrict their movements.
"And we can also download this information into payroll systems," Mr Hinton said.
"Science fiction movies used to show finger print and retinal scanners opening doors … and people would sit there and imagine the day that these would become science fact. That day is today.
"As you can see technology is quickly advancing and helping business owners manage theirs."
ends