How to get a pay rise in the current hybrid working environment
By Helen Baker >>
AS 2022 HAS ALREADY seen major strikes in the health care and education sectors, the question of 'what is a fair salary?' is one being discussed in industries across Australia.
The increased cost and risk of doing business during the recent years of the pandemic has made salary discussions more difficult than ever.
With the latest job mobility data released from the Australia Bureau of Statistics (ABS) revealing the lowest job changes on record (only 7.5 percent of employed people changed jobs in the year ending February 2021, see footnote below) it seems employees are looking for ways to make the most out of their current jobs rather than jumping ship.
In this new hybrid working environment, the value an employee offers a company is vital. While productivity may have increased, visibility to senior management has conversely decreased, making it more challenging for many employees to get ahead in their roles and increase their salary.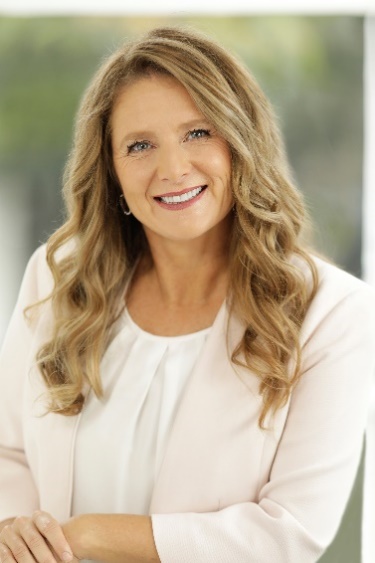 SIX TIPS FOR SUCCESS
Here are my six tips for getting a pay rise in the current hybrid working environment:
Exceed in your role. Make sure you understand what is expected of you in the role, and find unique ways to surpass your targets. Look at performing beyond your KPIs and not just meeting them. Along with adopting a new time management strategy, you might consider taking on training to broaden your skills set and boost your sales rapport. One crucial aspect of your performance is to equate the amount of work you produce with the value it brings the business. Find direct correlations between your actions and your success and show how what you bring to the business has improved alongside your performance.
Be more visible to senior management. A hybrid working environment means that we spend more time away from the normal dynamics of an office. This means employees get fewer opportunities to be noticed by upper management and be seen as an integral part of the company. One easy way to make sure you get noticed is to participate in as many online meetings as possible. Come into the workplace on additional days when you know senior managers will be there, and ensure you speak with them. Employers love to hear that their employees are happy and thriving, it means that they have fewer issues to worry about and can consider them more reliable and stable employees. You can combine your praise for the company and your role with recent client success you might have had. After all, if you're increasing profits for the company, it's in the employer's best interests to keep you happy.
Offer solutions. Take the initiative and offer solutions to problems that business leaders share in meetings. Many businesses are struggling to cut costs and streamline their profits while increasing productivity and sustainability, and this is an opportunity to show you not only understand the company and how it functions but can act in its best interests. That's the kind of person an employer wants to keep around.
Plan for employee appraisals. Where possible, keep up to three months of performance data. This length of time will allow you to illustrate where you have made improvements, and show consistency in your ability to perform and deliver value to your employer. If you started your role with a strategic road map, you'll be able to see how you achieved those goals and show consistency in your performance. It also allows you to make future projections – three months of tracking history will help your employer see the value you can offer in the following quarter.
Ensure the timing is right. Just as you would research relative roles and salaries when negotiating in a job interview, gather as much information as possible about salary increases at your company before your pay review. If it's your first time negotiating salary with a new employer, a list of discussion points is vital. This is your opportunity to find out what your employer is looking for in relation to performance, and what they can offer you in addition to salary to help improve your performance and contribution to the business.
Suggest performance-based pay rises. If it doesn't look as though you will get a pay rise, suggest other alternatives to your employer, such as lump-sum bonuses linked to performance targets, shares, flexible hours, or even a reduction in your working hours. If there's an issue with your skillset, can your employer pay for any ongoing training and development courses that may help you meet the requirements for a pay rise? Your goal here isn't just to get more money, it's to ensure your pay and benefits accurately reflect the value you deliver to the business.
If none of this goes to plan, remember to end the meeting on a positive note, and you should always make sure you leave the pay negotiation knowing exactly what your employer expects of you to make sure you receive a pay rise in your next discussion.
About Helen Baker
Helen Baker is a financial adviser, author, speaker and spokesperson for online finance information platform Money.com.au. Helen has a passion for empowering Aussies to find financial freedom through strategic planning and goals-based financial advice. She has worked as a qualified financial adviser since 2009 and was a finalist in both the Financial Planner/Advisor of the Year and Women's Community Program of the Year categories in 2017. For more information, visit Money.com.au.
Footnote: for more information visit https://www.abs.gov.au/statistics/labour/jobs/job-mobility/latest-release
ENDS