MELBOURNE-headquartered fast food franchise Noodle Box has opened its first restaurant in the Middle East, beginning its expansion from Riyadh, Saudi Arabia.
The Riyadh site is the first of four Noodle Boxes to open in the region this year, as part of a wider five-year, 65 restaurant deal struck with master franchisee Himmah Foods.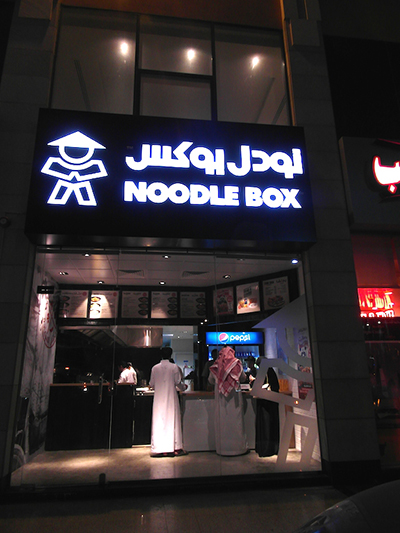 Well-established Himmah Foods, a subsidiary of Al Himmah Group, is set to bring the Noodle Box brand to the Middle East in a major way.
"Himmah Foods is constantly searching for premium concepts with an added value that can cater to the growing and young population of the region and their changing lifestyles," business leader Dr Abdulaziz Albabtain said.
"Noodle Box is a proven concept, which has emerged in Australia. We both have a shared vision towards the region and are working closely together to enhance the Asian food  segment in the region," he said.
Noodle Box CEO Ian Martin said big things were on the horizon for the brand and franchises in the region.
Following the opening of its first restaurant in Riyadh, in June, a further three were planned to open in the Kingdom of Saudi Arabia (KSA) within the course of 2014.
A roll-out plan will follow this over the next three years that will see the brand open 65 restaurants across Gulf Cooperation Council (GCC) regions.
"Noodle Box is delighted to have partnered with Al Himmah Group to open the first of many Noodle Box restaurants in the region," Mr Martin said.
"We believe Noodle Box's authentic, Asian street food, cooked in an open wok kitchen and served in a relaxed restaurant environment will be a hit with the guests."
ends