Builders call for 'constructive' Federal Budget
MASTER BUILDERS Australia has released its Pre-Budget Submission, including a plan for Rebuilding Australia with a program of fiscal and policy measures to boost economic growth.
"Our message is to the Government is clear. Talk of supporting small businesses through the crisis and creating jobs will be for nothing if there is not a pipeline of work," Master Builders Australia CEO Denita Wawn said.
"As the Reserve Bank Governor told the Parliament last week, "fiscal spending will get people back to work" and the government should heed our call to implement stimulus measures that will supplement demand, including the establishment of a CommunityBuilder grants scheme and a 12 month extension of HomeBuilder," she said.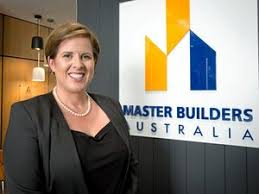 "If the government is any doubt, the bloodbath facing our industry is confirmed by Master Builders latest forecasts pointing to a 27 percent fall in homebuilding activity compared to last year and a more than 17 percent slump in commercial construction sector.
"Cranes in the sky and utes on building sites are cited by some as indicators of economic growth. You won't see too many of either unless the government steps in and adopts measures such as those called for by Master Builders," Ms Wawn said.
"A strong building and construction industry is essential to a strong economy and vice versa. That is why fiscal and policy measures that activate private capital, encourage business to invest, and help fill the demand gap are vital not to economic recovery.
"In the Australian economy there is no industry with a bigger economic multiplier effect than building and construction. There is also no larger provider of full-time jobs and there is no other industry with as many small businesses, that is why we are seeking stimulus measures across the entirety of the residential, commercial, and civil construction sectors."
Ms Wawn said Master Builders wanted to see the Federal Government deliver measures that will line up with Master Builders Australia Top 5 Budget Priorities:
Rebuild Australia through investment in building and construction that give back to the economy.
Rebuild Australia by supporting business performance.
Rebuild Australia by supporting people in the building and construction industry workforce.
Rebuild Australia by improving procurement, planning and regulation.
Rebuild Australia by appointing a Minister for Housing and Construction.
Ms Wawn said underpinning the Top 5 are proposed fiscal and policy measures targeted to kickstart building and construction activity including: A 12 month extension of HomeBuilder; establish a CommunityBuilder grants scheme based on the highly effective HomeBuilder model to activate the construction of smaller community/not-for-profit facilities; significantly reduce depreciation rates of capital works for investors in both residential and commercial property; facilitate through new procurement models an increase institutional investment in social infrastructure including social housing and ensure that smaller and local businesses can tender to deliver government funded projects.
ends