Allegis predicts 'robo-deputies'
ARTIFICIAL intelligence (AI) is set to assume the mantle of 'deputy CEO' in businesses of all shapes and sizes – globally – in the near future according to the largest privately owned human capital company in the world, Allegis Partners.
The prediction was made at a recent event in Sydney to mark the rebrand of Australian human capital business Talent Partners to Allegis Partners, following the 2015 acquisition of the business.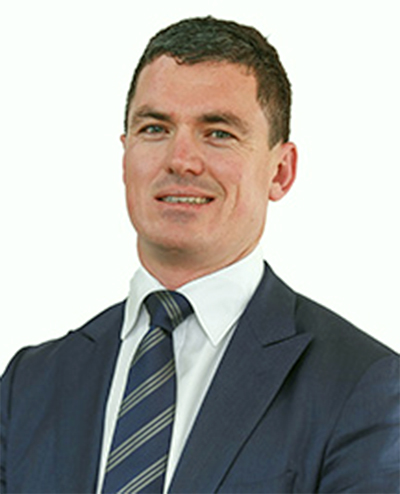 The rebrand event's audience attracted many Australian board and C-suite candidates and clients, along with NSW Treasurer and Industrial Relations Minister Gladys Berejeklian, whose own speech highlighted the importance of the human resources sector in helping to create the workforce of the future.
Allegis Partners shared its insights on the future of the leadership landscape in Australia, in particular its view that Australian CEOs could soon have access to 'a new deputy' that will transform the C-suite's ability to lead.
On the immediacy of a 'robotic deputy CEO', Allegis managing director Feargal Owens said, "This is not science fiction, it is a reality of business today. AI has moved upwards from the factory floor and most businesses now have the data streams that make it possible for many management decisions to be automated, resulting in much better decision-making in organisations and in turn better commercial outcomes.
"We just need to become comfortable with autonomous decision making," Mr Owens said.
"We've actually christened the deputy 'ROBIN', which stands for robotic intelligence and it will be the CEO's closest ally and greatest source of business insights. It's likely ROBIN will prompt a re-think about what true leadership is. 
"Decisions also need to be made about the organisational structure. The advent of artificial intelligence means new roles will need to be created to cascade the learnings that ROBIN will produce throughout the business," he said.
According to Allegis Partners and an analysis of global trends in artificial intelligence, the C-suite will see its roles evolving and new areas of responsibility assigned. Allegis Partners reports highlight a number of management positions it is already seeing 'metamorphosise' in the US and Japan that will spread to Australia.
Chief Diversity and Inclusion Officer: Diversity roles will take takes on a whole new meaning with the integration of robots and augmented intelligence into the workforce and in leadership teams where roles are supplemented by machines.  Looking after the human interest will necessitate a designated management role as businesses look to balance AI with the interests of employees.
Chief Intelligence Officer: As businesses are automated, either through hardware in the form of robotics, or software, through machine learning and artificial intelligence, the need to manage, regulate and ensure growth will require a dedicated overseer.
Chief Ethics Officer: Measuring the ethical impact of integrating artificial intelligence will be a vital piece of business strategy alongside ensuring that any work completed is ethically sound. Overseeing a company's ESG risks may form part of this role.
Chief Data Officer: The chief data officer already has a seat at the table in many US businesses and this will soon be the case in Australia.  Businesses are investing billions in projects that will, at least initially, require human oversight. IBM, for example has invested US$1 billion in its Watson project, an initiative to develop a language-fluent computer with the ability to analyse vast quantities of data.   
Mr Owens said businesses "can ready themselves for this brave new world".
"There needs to be a change of mindset so that robotics and AI is not just associated with automating routine and procedural tasks," he said.
"Given the benefits robotic intelligence will deliver, every business needs to be thinking now about the changes that will need to be made to operations to incorporate artificial intelligence.
"Businesses need to start immediately if they want to take full advantage of the potential for ROBIN to transform their operations. Companies that do this will benefit from a first mover advantage and have access to better analytics on which to base business decisions. Few if any chief executive can afford to ignore this opportunity."
Allegis Group is a US$10 billion business and the largest privately owned human capital company in the world. It is making Sydney its regional headquarters, giving its clients and candidates access to global insights and expertise to position local businesses for tomorrow's competitive environment.
NSW Treasurer Gladys Berejeklian said of the move, "It is always exciting when a huge global player decides to call Sydney its home. We take this as tick in confidence in Sydney as a global centre for human resource excellence.
"Companies like Allegis will be world leaders in jobs for the future, they are already, because a lot of people studying at high school and university will be applying for jobs in 10 or 20 years time that aren't even around yet and I think that is a promising prospect for the future."
ends