Board shiftless: how do you create change faster?
EXTRA >>
ONE of the biggest challenges for business leaders today is bringing through company change quickly enough to capitalise on it. A common complaint is that company boards often resist change that seems imperative to the operational side of the business.
Shirlaws Group coach Jo-Anne Bowyer believes that while conflict and resistance to change are factors in many boardrooms, the solution is in focusing not on the board members themselves but on behaviours, relationships and outcomes at board level and company-wide.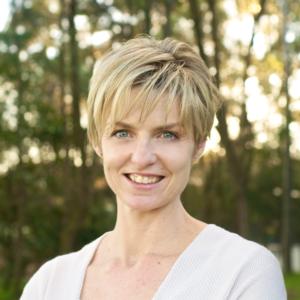 Ms Bowyer said many companies she had worked with over the years suffered similar blockages at board level.
"We have this one really difficult board member who drags his feet on everything and demands more and more information before committing … We need to move faster to capitalise on the opportunities before us! … This is a common complaint we hear when we start working with clients," Ms Bowyer said.
"Without a context for understanding the behaviour of others, we are left with judgement about another's personality – she's difficult; he's an egomaniac; or even their intent – he's undermining me; she doesn't care," she said, describing conversations she has had with business leaders.
"Letting go of this judgement starts with deepening individual and team awareness. Awareness allows respect for everyone's different styles and what each person can bring to the table."
Ms Bowyer said Shirlaws had developed a range of strategies to help business leaders understand what was going on and to re-point the business for progress.
"Instead of focussing on underlying personality traits, we need to focus on behaviours, relationships and outcomes," Ms Bowyer said.
"Compass Indicators (an online survey platform) help people understand their own – and other people's – behaviours. Understanding why people behaved as they did and how they're likely to behave going forward provides a bridge between the past and the future."
Ms Bowyer said in the case she illustrated of the 'recalcitrant' board member, she realised that this individual had a 'thinking' communication style and probably also worked with a 'low risk profile'.
"The resultant behavior involves requests for more information and delayed decision-making," Ms Bowyer said. "This profile combination need not be a roadblock, especially if you understand how to influence and 'on-board' them to gain alignment in a way that works for them and meets their needs… and yours."
Ms Bowyer said two of the most insightful and useful indicators for fast decision-making are 'risk' and what Shirlaws calls 'ThinkFeelKnow' (TFK). She said the business risk appetite was a major guide for behaviour.
"The Risk indicator empowers you, your team and your business to make faster, better and more aligned strategic choices that enable your management team to outperform the competition," she said.
"The TFK indicator describes how your natural communication style relates to other people, which enables you to communicate with everyone more effectively." Understanding these styles and motivators allows the business leader to shape their own communication with particular board members or executives.
"Let's face it, if you want to be influential and effect lasting change – without force or compromising your relationships – it's up to you to adapt."
* 
Jo-Anne Bowyer is a business coach who relishes the opportunity to partner entrepreneurs and business leaders to realise their commercial and cultural vision; combining Shirlaws IP with techniques and skills built over 16 years in corporate and SME environments. The focus of her career has been marketing strategy development and implementation with nine years pure marketing experience that also included Customer Segmentation, Brand Strategy, Product Launches, Events, Sponsorships, Direct Marketing and Digital. This includes two years of international marketing experience with Toyota, working on the Formula 1 Racing Project (Tokyo base).
ends