To survive the Great Resignation, business leaders must innovate now
MELBOURNE lawyer Rob Jackson is warning of the high risk to businesses intellectual property (IP) should workers change jobs in large numbers post-COVID – a phenomenon that US and Europe is already calling the Great Resignation.
Rigby Cooke Lawyers' workplace relations partner Rob Jackson said experts advice was the full impact of the Great Resignation would not be felt in Australia until March 2022, with almost 40 percent of Australian workers predicted to change jobs in the next 12 months.
Mr Jackson said the increased turnover of employees would put Australian businesses at risk of compromising their IP, so he urged companies to take the necessary steps now to protect their creation and innovation, before the predicted wave of resignations hits.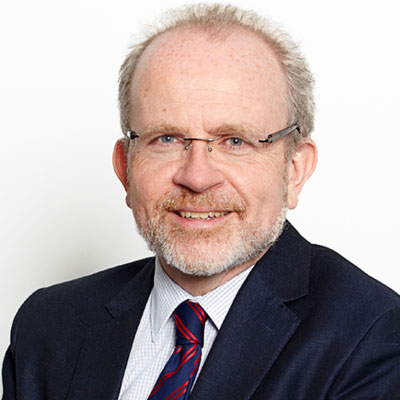 "It takes years to turn innovation into commercialisation, and yet, you can lose your IP in minutes," Mr Jackson said.
"Businesses, large and small, are vulnerable to the real risk of somebody leaving and taking not only that great idea with them, but the whole system of suppliers, investors and customer data."
TIME TO PROTECT IP
In times of change or uncertainty, identifying and protecting business IP was more important than ever, Mr Jackson said.
Mr Jackson said businesses should consider what makes them unique and whether that formula or process is protected by means of confidential information, copyright, trade mark or patent.
It's also important to determine who the key workers and customers are and what impact their departure would have on the business.
"A small organisation may have no safeguards in place," he said. "Whereas a large business might become lost in a myriad of policies, and repeatedly amended contracts, where key protections are now poorly expressed."
Mr Jackson said there were things businesses could and should be doing now to protect themselves, among them:
1. An IP audit to identify what assets can be protected by copyright, patents and other means of IP protection, and identify which workers have created those rights.
2. Keep employment contracts up to date and review them regularly, clearly outlining ownership of IP rights.
3. Clearly define what constitutes confidential information and only disclose information to necessary employees. Before disclosing any details, obtain a signed acknowledgement to ensure the person will protect its integrity.
4. Ensure contractors have a written agreement which gives the organisation ownership of all IP rights on anything they create during their engagement with the business.
5. Conduct an IT audit to ensure the integrity of all online systems, ensuring unauthorised use is either prevented or at least detected as soon as possible. This will also assist in managing a business' privacy law obligations.
6. Conduct a HR audit. He advised a reality check of how strong your workplace culture was. For example, are there issues that may prompt employees to resign, such as lack of career progression or bullying?
REAL VALUE IS IN MOTIVATED EMPLOYEES
While protecting the business was important, retaining valuable employees would be equally critical over the next 12 months, Mr Jackson said.
Mr Jackson said businesses that cultivate a culture of genuine trust and respect would be more likely to retain employees who feel they are valued – as well as attract new talent.
"A positive, respectful and inclusive workplace with clear and fair leadership is just as essential as protecting your IP," Mr Jackson said.
"Great employees who are unhappy with the workplace culture will be more difficult to retain, providing competitors – new or existing – with the perfect opportunity to hire your staff and leverage their knowledge and experience of your business and industry.
"An employer who provides a positive and supportive workplace culture will have greater success in creating teams who enjoy coming to work and are not tempted to leave."
Rob Jackson is a partner in Rigby Cooke Lawyers workplace relations team – a commercial law firm providing specialist legal advice, backed up by in-depth industry knowledge to public and private sector clients across Australia – and he has more than 25 years legal experience. He is the author of Post Employment Restraint of Trade, published by Federation Press.
ends