Hybrid cloud really helps financial sector capitalise on Open Banking
By Lee Thompson >>

WHILE THE PANDEMIC has had a profound impact on Australia's banking and financial services sector, with firms accelerating digitisation strategies to retain and engage customers in lockdown, the most transformative development flew comparatively under the radar.
Open Banking – also known as the Consumer Data Right (CDR) – was officially launched in July last year and is poised to disrupt the industry well beyond the impacts of the pandemic. CDR is designed to give Australian consumers far more control over their data and how it is used, while also unlocking immense innovation potential in the financial services industry (FSI).
Australia's Open Banking regime took a large step forward when customers of the big four banks were given the ability to share data from selected accounts with accredited data recipients. These could include comparison sites, budgeting apps, or competing financial institutions and fintechs.
Not only can this transaction data be analysed to gain a better understanding of the customer journey, hyper-personalised offers and rates can be tailored to each customer's specific circumstances, while myriad other use cases are being developed to take the pain out of banking and switching banks.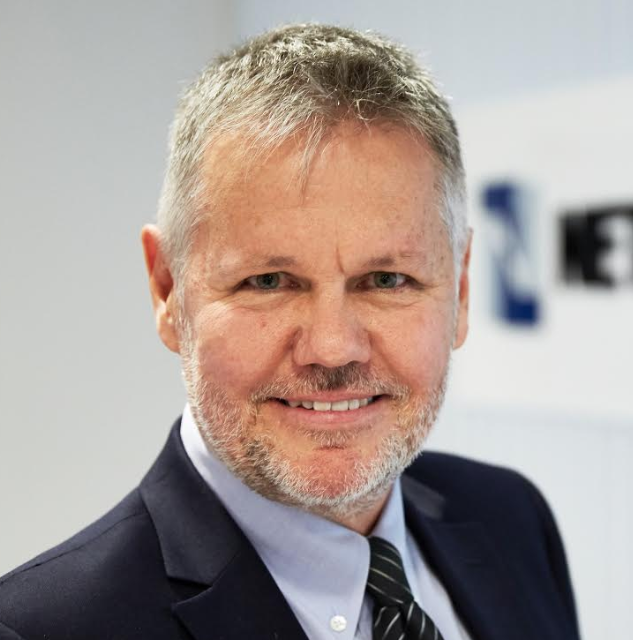 In July this year, the CDR will take another important leap when transaction data from Australia's non-major deposit-taking institutions will also be shareable using the government's automated, API-driven (application programming interface) data sharing framework.
Though historically slow to embrace new technologies, the sector has been at the forefront of digital transformation as it sought to adapt to the impacts of the pandemic. The continuing rollout of the CDR will supercharge these efforts as financial services players seek ways to rapidly innovate, develop new digital products, and draw insight from the consumer data shared with them through the Open Banking framework.
In order to achieve these goals, many FSI firms will turn to hybrid cloud to drive innovation at the pace – and with the security – required.
Hybrid cloud – innovation's engine room
Hybrid cloud adoption is growing across all industries but the regulatory and security requirements specific to financial services make it especially attractive in this environment: while the public cloud offers flexibility and agility, the private cloud offers high levels of control and security.
This is particularly true in the era of Open Banking as privacy concerns around personal data leads to a desire to keep systems of record 'close to home' in a private cloud, while the agility and elasticity of public cloud is used to power the systems of engagement and insight.
Hybrid cloud offers the best of both worlds as it enables the frictionless interplay between these two environments.
The recent Nutanix Financial Services Enterprise Cloud Index Report found 86 percent of financial services organisations considered hybrid cloud their ideal operating model.
Further, the events of last year led most companies in the sector (78 percent) to view IT more strategically.
As part of this recognition, more than half (54 percent) are increasing investment in hybrid cloud services and many are putting in place a hyper-converged infrastructure (HCI) to make cloud technology easier to implement and scale.
HCI is a critical element in any enterprise hybrid cloud strategy. According to recent IDC research, HCI is the 'fastest way to enable a hybrid cloud architecture' as it can seamlessly integrate all cloud and non-cloud data centre infrastructure.
HCI being employed by innovators now
As FSI enterprises gear up for the expansion of the Open Banking regime, it will provide organisations with common data services and API-driven functionality.
This is borne out in the Nutanix research which found that FSI organisations are aggressively deploying HCI, with almost half (49 percent) of respondents having either fully deployed or begun the process of doing so, while another 38 percent expect to begin deploying HCI within the next two years.
The survey participants saw the resulting modern IT infrastructure as a way to accelerate innovation within their organisations.
The most common anticipated benefits FSI organisations reported were gaining more control over IT resource usage (59 percent), increasing the speed (58 percent) and flexibility (55 percent) to meet business requirements.
In one example, Queensland's RACQ recently deployed HCI and radically simplified and transformed its IT operations.
The benefits include expected savings of $500,000, a platform ready for emerging technologies including AI and robotics, and the ability to develop a common API so workloads can be provisioned on any cloud – public or private – according to each application's specific needs.
While Australia's Open Banking regime continues to roll out, many in the FSI sector are upgrading their IT infrastructures in parallel to capitalise on the opportunities it will bring.
This newfound focus on technology points to an appetite for innovation that will extend long into the future and reshape the face of banking as we know it.
Lee Thompson is Nutanix managing director for Australia and New Zealand.
ends