Me Too Foundation 100% helps domestic violence affected families to recover
By Leon Gettler, Talking Business >>
WHEN ENTREPRENEUR Andrew Curnow wanted to create a charity to support women and children rebuilding their lives – as they recover from domestic violence – he was struck by how many charities there were surrounding that issue. Everything from national charities to local ones.
So, instead, he set up the Me Too Foundation in Melbourne, which manufactures Australian made personal care products and donates 100 percent of its profits to registered charities supporting survivors of domestic violence in Australia.
At this stage, the Me Too Foundation interacts with larger national charities like Rise Up Australia and the White Ribbon Foundation, but he also plans to expand it to smaller local charities focused on domestic violence.
The Me Too Foundation manufactures body care and soap products which include hand wash, bath soap, hand cream, gift sets and candles, all with natural botanical fragrances.
The products are distributed to consumers directly and through retailers across the country. And 100 percent of the profits are donated to registered charities supporting survivors of domestic violence in Australia.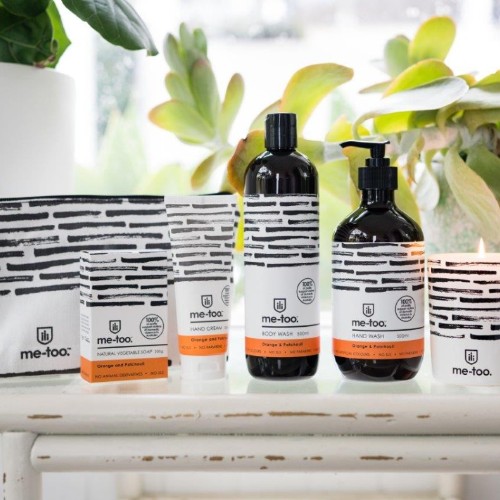 More support needed beyond big donors
Mr Curnow said the big charities received donations from business but were looking for other funding to keep going.
He said there were also hundreds of grass-roots charities helping women re-establish themselves after fleeing domestic violence.
"It's difficult for us as a new organisation to align with all those initially, that's why we went for the two national ones," Mr Curnow told Talking Business.
"But ideally the goal is to disseminate money through a lot of those smaller charities as well. Money is so chronically needed, it's so underfunded."
The way it does that is by selling as many products as it can.
Going for 'ethical consumption'
Mr Curnow said businesses like the Me Too Foundation were part of the trend now for 'ethical consumption'. The toilet paper company Who Gives A Crap, which sells 100 percent recycled toilet paper and donates 50 percent of its profits to build toilets in the developing world, is a good example of that.
"There is a massive trend from consumers to these types of products where it's noted that their dollars are going to a good cause – and that's exactly what we're trying to do," Mr Curnow said.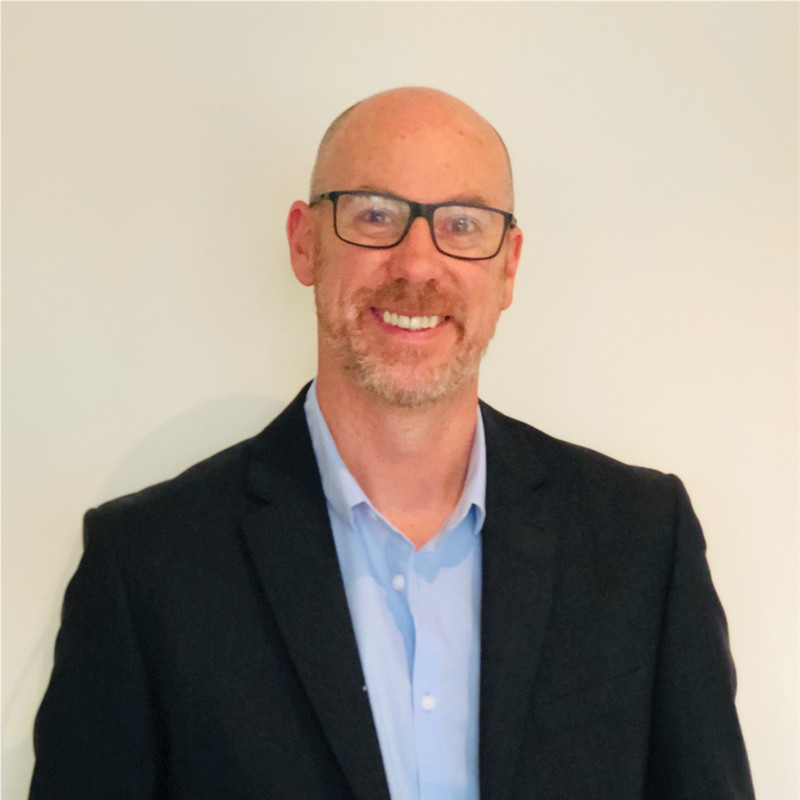 "I think people's budgets are stretched already. We're not asking for people to put their hand out and donate more money. We're asking simply that they change their brand of hand wash or body wash and buy a Me Too Foundation hand wash knowing that, at a very similar price to what they're paying already, it's a quality product and [purchasers know] those profits will go to a very good cause and support a desperately needed issue in Australia."
Mr Curnow's ultimate goal is to bring in other business partners and license the Me Too brand.
"My goal is to do to domestic violence what the Pink Ribbon did for breast cancer research," he said.
"When I first had this idea, I trademarked the logo that we designed in every single product category I could think of with the idea that once we get going, that we could galvanise an entire industry.
"We could get some really good business partners on board to license the brand and all of that licensing money will also be funnelled the same way that we are donating now."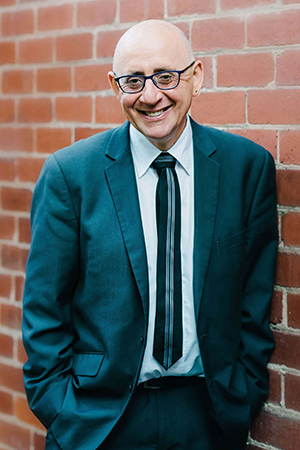 Hear the complete interview and catch up with other topical business news on Leon Gettler's Talking Business podcast, released every Friday at www.acast.com/talkingbusiness.
https://play.acast.com/s/talkingbusiness/talking-business23-interview-with-andrew-curnow-from-the-me-
ends