Securely app can help solve tradie payment delay problems
By Leon Gettler, Talking Business >>
ONE OF THE BIG ISSUES for tradies and sub-contractors now is they are not being paid. They finish a job and the client is unwilling to pay, or they want to negotiate it down, telling them they don't have the money and suggesting it be paid off in small instalments.
Andy Squires, CEO of Securely, has developed an app that will address that problem and create a win-win for tradies, sub-contractors and their clients.
Securely records and guides the process. A tradie comes to a client and they agree on a price. The tradie then uploads their photo and a word description of the quote into the app, and for the client.
The client then gets a message on their email asking them if they accept the job and, once the client accepts the job, funds are deposited. The tradie then gets notification that the job has been accepted. Once the job is completed, the tradie puts that information back into the app. When the customer sees that and they're happy with the job, they release the funds directly to the tradie.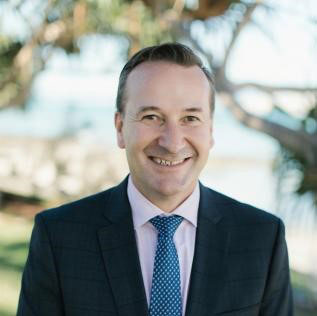 Useful for building tradies and beyond
Mr Squires said the app had attracted the attention not only of building tradies. Cleaners, landscapers and interior designers are also interested in it because they have got the same process problem.
"We've had a few business areas contacting us and saying can we use it for our business." Mr Squires told Talking Business.
He said the problem had been getting worse since COVID.
"Everybody has been spending more time at home so there's a lot of DIY stuff going on and we're hearing a lot more situations where customers are getting ripped off by people posing as tradies, coming around, having a look at a job, being paid a deposit and then vanishing," Mr Squires said.
This application allows people to see that they could get work done on a safe platform which would make Securely a win-win for tradies and customers.
"The tradie knows the money is there and available once he's completed the job and the customer knows they don't have to release the funds until once the work has been completed," Mr Squires said.
Payment disputes 'common'
Mr Squires said disputes about payments were now coming through "thick and fast" around Australia.
Securely is Queensland-based but is operating now right around Australia. The app has been developed and tested over several years so that it can be used successfully by tradies and customers.
Mr Squires said the Securely app was also partly created by an international app developer and an ex-IBM project management specialist, with assistance from a banker
He said Securely is now talking to a range of other organisations that are interested in using the app.
These include Mitre10, Queensland Buildign and Construction Commission (QBCC), Carsales, trade organisations and TAFE Colleges.
He said Securely was looking to push out into other areas of business along with their networks. There is also scope for Securely to move into New Zealand.
"We've even had inquiries from Singapore as well from someone over there who has seen it and is very interested because they see it's a massive problem internationally," Mr Squires said.
While a lot of work needed to be done about the standards and legalities involved, a global expansion of Securely was "definitely on the cards" according to Mr Squires.
Hear the complete interview and catch up with other topical business news on Leon Gettler's Talking Business podcast, released every Friday at www.acast.com/talkingbusiness.
https://play.acast.com/s/talkingbusiness/talking-business6-interview-with-andy-squires-from-securely
ends