'Shelfie' robot coming to re-stock a store near you
EXTRA >>
INTERNATIONAL robotics designer and manufacturer, Lakeba, is about to bring its in-store robot, Shelfie, into the Australian market.
Shelfie, which utilises Microsoft Azure cloud software, is described as being able to monitor and help intelligently manage stock levels in retail outlets and supermarkets. Lakeba, which has offices in Melbourne and Sydney, is aiming to help "transform the sector" by shaving costs and boosting revenues.
Shelfie aims to transform retail by melding robotic technologies with image capturing and data analytics running on the Microsoft Azure cloud.
Shelfie CEO and non-executive director at Lakeba, Darren Younger said the technology was available as a robot, drone, or hand-held device.
Mr Younger said Shelfie scans shelves and price tickets, "delivering real-time stock reporting via the Dashboard which is built on Microsoft Power BI to help identify sales trends and provide intelligent insights to optimise merchandise layouts".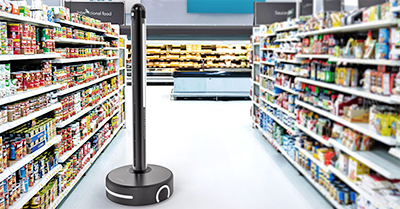 Mr Younger said  not only could retailers shave costs by tackling under or overstocking issues, they can for the first time measure how quickly stock gaps are addressed, or new merchandise planograms and ticketing are rolled out – giving them a metric to manage and improve.
"We call this the Shelfie Index – a 0-100 score based on store stock, and layout," Mr Younger said. "We forecast that beyond optimising existing revenue chains, Shelfie can deliver cost savings of up to $300,000 per store per year – for a grocery retailer operating hundreds of stores it can quickly equate to a sizeable saving, freeing up time and resource to be invested in other operational areas.
A study by IHL Group suggested global retailers already forego $1.1 trillion of revenues each year because they run out of stock of popular items, or are overstocked with unwanted product.
Mr Younger said Shelfie tackled the problem by providing real-time transparency regarding in-store demand.
THE SHELFIE SYSTEM
Set loose in a store, a Wi-Fi connected robot or drone Shelfie maps the store's layout, scans shelves, identifies stock levels and captures pricing information from shelf labels. An automatic aisle scan identifies when stocks are running low, automatically alerting staff to the need to restock.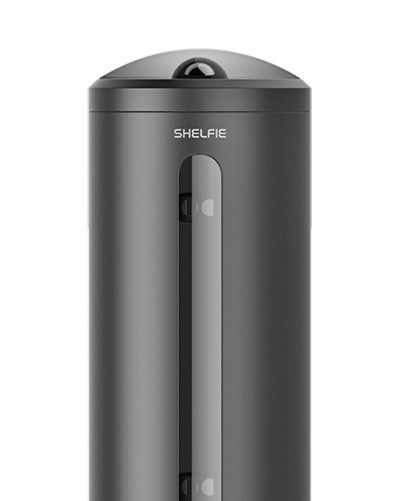 At the same time the data collected is analysed in Microsoft Azure and quickly reveals what lines are racing off the shelves, and which are not selling as fast – allowing purchasing to adjust procurement.
A full supermarket-scale inventory takes around three hours to complete.
Marcy Larsen, the retail leader at Microsoft Australia, said basing the solution on Azure allowed Shelfie to scale rapidly and be made available internationally.
"The rich and growing array of Azure services also supports Lakeba's plans to integrate Shelfie with supply chain management solutions and add in more cognitive services injecting additional intelligence into retail," Ms Larsen said.
"Microsoft Azure is the cornerstone of Shelfie, which leverages Active Directory, SQL Database and Content Delivery Network. This supports image capture and data analysis in real-time.
"In the future, Shelfie will be integrated with Microsoft Dynamics 365 to automate stock ordering – and Azure's rich range of machine learning and cognitive services will allow Lakeba to create solutions that will truly transform retail."
Australian Retailers Association executive director Russell Zimmerman said the Shelfie robot would revolutionise a retailer's ability to review stock levels, ensure that out of stocks are kept to an absolute minimum, and allow retailers to meet customer demands by understanding what products are the premium selling products, thereby ensuring that retailers have stock as and when required.
"The Shelfie robot is an innovation developed by Australians that will revolutionise supermarkets' ability to forecast stock requirements both in Australia and overseas retailers," Mr Zimmerman said.
"Initially targeted at the grocery sector the Shelfie solution will soon be piloted at UK-based supermarket Co-Op."
Lakeba worked with Design+Industry and Marathon Targets to finalise the design and the robotics of Shelfie which is one of the sector's leading innovations being showcased at the National Retail Federation's BIG Show in New York.
ends
About Lakeba
Lakeba is an international innovation-focussed enterprise that conceives, develops and commercialises ground breaking solutions that meet the specific needs of particular sectors and industry partners.
About Microsoft
Microsoft is the leading platform and productivity company for the mobile-first, cloud-first world, and its mission is to empower every person and every organization on the planet to achieve more.
ENDS