First tech start-up on Indonesia exchange oversubscribed 10 times
KIOSON, the first online-to-offline (O2O) Indonesian e-commerce company, has listed on the Indonesia Stock Exchange (IDX) under the ticker code KIOS.
Kioson, officially PT Kioson Komersial Indonesia Tbk, is the first start-up to list on the IDX. Kioson stock was set at Rp 300 per share and managed to secure up to Rp 45 billion in funds. During the public offering period, Kioson recorded an oversubscription more than 10 times the total number of shares offered.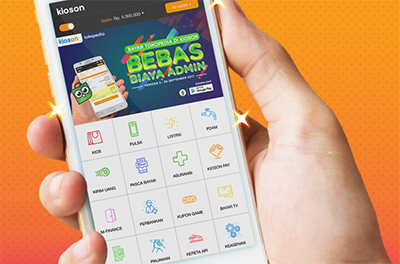 "This IPO is important for the Indonesian capital market, as for the first time, retail investors can place their funds in a technology start-up," Kioson president director Jasin Halim said.
"This IPO is part of our strategy to bridge the digital gap for the underserved market and boost the penetration of digital services to second tier cities in Indonesia."
The digital gap among Indonesia's population of 250 million people is wide, he said. Based on Indonesian Ministry of Information and Communication data from 2015, there were only 8.7 million active online shoppers from the total of 93.4 million internet users in Indonesia. The ratio of internet users in rural areas is still about 17.3 percent.
"The largest opportunity is in the underserved market," Jasin said. "There are three key issues for them to be online: payment, logistics and trust towards e-commerce.
"Kioson is an O2O platform that addresses those issues to make everyone transact online."
From the total funds raised through the IPO, as much as 78.95 percent will be used by Kioson to acquire PT Narindo Solusi Komunikasi.
"This acquisition will strengthen our infrastructure through the assets owned by Narindo," Kioson finance director Setiawan Parikesit said. "Narindo that focuses on the e-voucher aggregator business will maintain the company's business from upstream, so we expect to support the Kioson bottom line.
"Narindo services include digital services and Payment Point Online Bank (PPOB), financial services, and e-commerce services."
Started in 2015, Kioson has demonstrated rapid growth. As of April 30, 2017, the company's revenue reached Rp 25.9 billion, soaring 445 percent from Rp 4.7 billion year-on-year.
This achievement was supported by at least 19,000 kiosk partners within 384 cities in Indonesia, as of September 2017. Kioson is aiming to raise the number of kiosk partners to 30,000 by the end of 2017, for a 400 percent increase year-on-year.
ends