AUSTRALIAN electric vehicle (EV) fast-charging solutions company, Tritium, is driving growth in Europe by establishing its European Union headquarters in the Netherlands capital, Amsterdam.
The announcement is part of Brisbane-based Tritium's strategic development plan to take service, support, sales, training and manufacturing of its fast-charging solutions closer to customers around the world.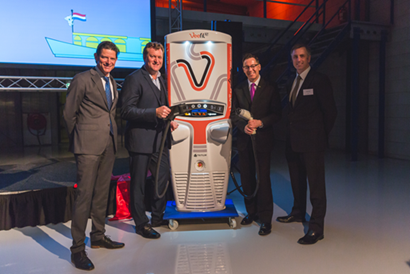 Tritium has secured about 20 percent of the Western Europe market in just four years and is gearing up for greater inroads into fleet, workplace, public transport, multi-residential and 'on-street' public charging sectors.
Amsterdam is the second overseas facility opened by Tritium in just over a year, the first in Torrance, California, in 2017
The Amsterdam facility will be the centre for Tritium's sales program across the EU and also house a state-of-the-art training and accreditation unit for technical servicing and customer support. Tritium has built-in capability to customise its product range to meet local market needs and specific customer requirements.
"The opening of this facility represents a major investment and commitment to the European market," Tritium co-founder and CEO, David Finn said. "It's in direct response to increased demand for our products and services from this region.
"In just a few years, Tritium has made a significant impact in the fast-charging sector and we needed to have a local presence operational in Europe ahead of a very active year, when we'll be launching a number of new initiatives.