Tritium launches EU headquarters in Netherlands
AUSTRALIAN electric vehicle (EV) fast-charging solutions company, Tritium, is driving growth in Europe by establishing its European Union headquarters in the Netherlands capital, Amsterdam.
The announcement is part of Brisbane-based Tritium's strategic development plan to take service, support, sales, training and manufacturing of its fast-charging solutions closer to customers around the world.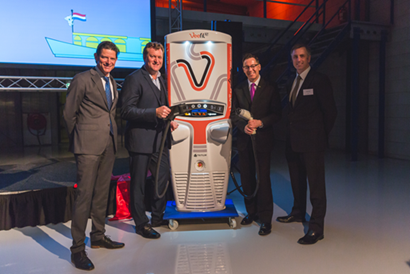 Tritium has secured about 20 percent of the Western Europe market in just four years and is gearing up for greater inroads into fleet, workplace, public transport, multi-residential and 'on-street' public charging sectors.
Amsterdam is the second overseas facility opened by Tritium in just over a year, the first in Torrance, California, in 2017
The Amsterdam facility will be the centre for Tritium's sales program across the EU and also house a state-of-the-art training and accreditation unit for technical servicing and customer support. Tritium has built-in capability to customise its product range to meet local market needs and specific customer requirements.
"The opening of this facility represents a major investment and commitment to the European market," Tritium co-founder and CEO, David Finn said. "It's in direct response to increased demand for our products and services from this region.
"In just a few years, Tritium has made a significant impact in the fast-charging sector and we needed to have a local presence operational in Europe ahead of a very active year, when we'll be launching a number of new initiatives.
"Europe offers enormous potential for Tritium and the market is extremely exciting for us. Thus far, we have been very successful in deploying charging infrastructure in the 'utilities and network' sector and partnering with leading CPOs and back-end providers.
"The recent surge in new EV model launches in Europe has sparked increased interest in our Veefil range of 50kW Fast Chargers and Ultra-Fast Chargers (150-475kW), for both urban and corridor charging," Mr Finn said.
"Tritium is working closely with leading companies in the European automotive and petrol/retail industry, in order to provide the best suited and most efficient fast charging solution in the market."
CAR MAKER TEST CENTRE
An innovative feature of the Amsterdam site is its 'in confidence' testing centre, available for use by car manufacturers. As a privately-owned company with no strategic partnerships in the automotive sector, Mr Finn said, Tritium was able to offer comprehensive and confidential testing facilities for any automotive vehicles "behind closed doors".
Tritium has built a reputation internationally as a specialist in developing infrastructure solutions for the EV sector globally.
Mr Finn said Tritium was already a major supplier of fast chargers to the region, having taken around 20 percent of the Western Europe market since the launch of its Veefil 50kW DC range in 2013.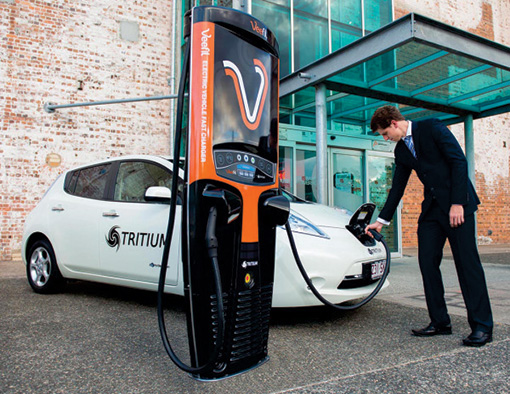 Tritium has supplied over 50% percent of the DC fast charging units operational in Norway and is looking to develop its sales further in regions such as Germany, UK, France, Benelux and Scandinavia, where its Veefil range is already installed on charging highways and in city centres.
Tritium's customers in Europe include Stomnetz of Germany, EDF Luminus of Belgium, Fortum and Gronn Kontakt of Norway, and ChargePoint/InstaVolt of the UK.
About 95 percent of Tritium's fast chargers are exported globally and are operational in over 20 countries.
Four months ago, Tritium moved into a larger global headquarters facility in Brisbane, which has given the company the capability to increase production seven-fold, Mr Finn said.
Tritium owns the whole of its manufacturing processes, with complete control of units from design, tailoring solutions, manufacturing to servicing practices. Tritium partners with its customers for optimum results, rather than sell standardised products – and because it is not aligned with any auto manufacturer it can work confidentially with any car maker to tailor its EV charging solutions.
ends