Brisbane Lord Mayor's Business Awards spiced with variety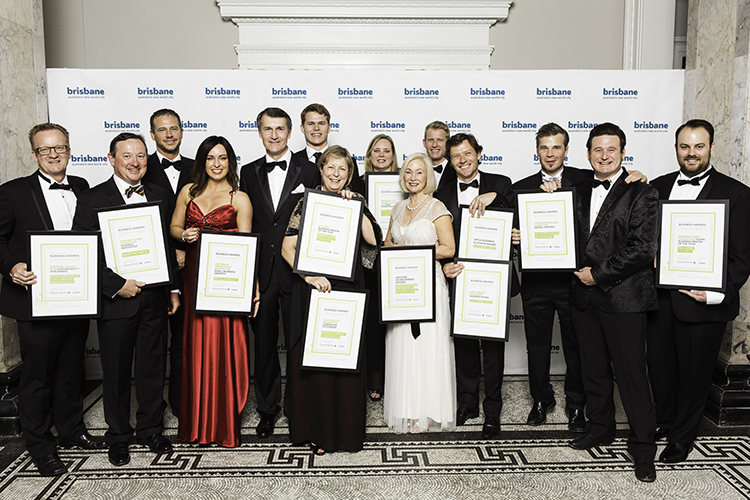 VARIETY is the spice of Brisbane business life, if the list of winners and finalists of the 2014 Lord Mayor's Business Awards – announced at Brisbane City Hall on October 10 – is anything to go by.
The two headline awards for business leaders were dominated by women: Brisbane Airport Corporation CEO Julieanne Alroe was named Channel 7 Brisbane's Business Person of the Year and Hear and Say Centres for Deaf Children founder Dimity Dornan was presented with a Lifetime Achievement award.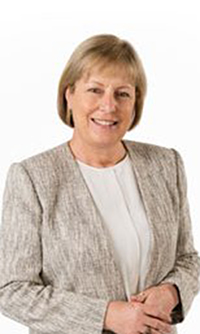 'Activist' game developer Phil Larsen from Brisbane-based Halfbrick, creator of global video game phenomenon Fruit Ninja, was presented with the Brisbane Times Young Business Person of the Year award, while innovative property company, Place Design Group won the overall Optus Business Platinum award after earlier winning the new HSBC-sponsored award for Doing Business in Asia.
A theme of several award winners – including Mr Larsen, multiple award sinning Place Design Group managing director Shaun Munday and ANZ Made in Brisbane High Growth Business Start-up winner, Tanda director Tasmin Tresize – was to acknowledge the approach of Brisbane City Council and Lord Mayor Graham Quirk for focusing on developing an innovative business environment and recognising the vital role of the local business community in Brisbane's $135 billion economy.
BUSINESS VARIETY
The mix of winners and nominees proved to be a showcase of the broad and sometimes surprising variety of business success stories coming out of Brisbane.
For example, a beauty company founded just 10 years ago in Brisbane by Francesca Webster, Brazilian Beauty, has re-written the code for franchising in this sector by focusing on both staf and customer satisfaction and discovered success well beyond what has been seen in the sector before. Now with 17 Brazilian Beauty locations, Ms Webster is opening another five in the next year and anticipates 50 within five years.
"We treat our team as we do our clients, we make them feel beautiful," Ms Webster told the Lord Mayor's Business Awards dinner event. "It's by daring to be different that you succeed. We strive to be the best customer focused beauty brand in Brisbane and beyond."
Special mention in the same category went to SponsoredlLinX, one of the fastest-growing digital marketing companies in Australia, Lord Mayor Graham Quirk said. He said SponsoredLinX had developed into a market leader in Google Adwords, search engine optimisation, web design and other digital marketing service, doubling its revenues almost every year since its foundation in 2006 by CEO Ben Bradshaw.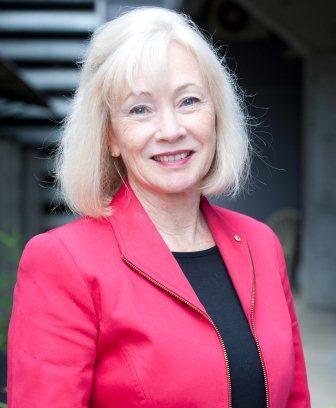 SUCCESS IN VARIETY
While Cr Quirk highlighted the significant long-term contributions to Brisbane's business environment from Brisbane Airport Corporation's Julieanne Alroe and Hear and Say's Dimity Dornan, he also enthused about the lively start-up business scene that has been steadily developing in the Brisbane region and the international prospects for many early stage companies.
"Julieanne Alroe has been a remarkable leader at Brisbane Airport Corporation since her appointment as CEO in 2009," Cr Quirk said. "She holds a number of other board positions with Australia TradeCoast Limited, Tourism and Events Queensland, Urban Futures Brisbane and the Queensland Theatre Company.
"Brisbane Airport Corporation also won the 2014 Clayton Utz Award for Corporate Citizenship which follows its win last year for Sustainability in Business. With Ms Alroe at the helm, Brisbane Airport has won numerous awards, including the 2014 Skytrax World Airport Awards third place ranking for airports servicing 20-30 million passengers. She is now overseeing the $1.3 billion parallel runway project, one of the biggest infrastructure projects in Australia."
Significantly, when accepting her award. Ms Alroe highlighted the intense and continuing focus Brisbane Airport has on environmental achievements and sustainability.
Cr Quirk said associate professor Dimity Dornan was recognised for the ongoing success of the Hear and Say clinics that were founded in 1992. 
"Associate professor Dornan was one of the first people to graduate in Speech Therapy at The University of Queensland and she has been a trailblazer ever since," Cr Quirk said.
"Her not-for-profit Hear and Say clinics now help more than 650 children across six centres.
"This year Dr Dornan received an AO in the Australia Day Honours, having previously been made a Member to the Order of Australia in 1998 and Queenslander of the Year in 2010."
HEALTHY VARIETY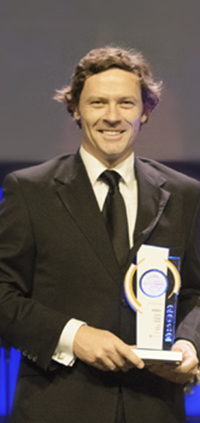 Also in the medical sphere, but at different ends of the spectrum were the My FootDr Group of companies, winning the Chandler Macleod Award for Digital Strategy and Mater Misericordiae Health Services which took out the Energex Award for Sustainability in Business.
My FootDr is leading the world in the development and manufacture of podiatry systems and the way it integrates digital technologies throughout its clinics and with patient communication. Its Brisbane operation has perfected its systems in Australia and Asia to reduce orthotics turnaround times from the traditional two weeks to just 30 minutes.
At another end of the business scale was Brisbane City Council Award for New Investment winner Felicity Hotels, which established the new $450 million Four Points By Sheraton hotel in the Brisbane CBD this year – the first luxury hotel opening in the city for more than a decade.
Felicity Hotels managing director Paul Chong, whose property is one of the key hotels hosting G20 Leaders Summit delegates next month, said his group was delighted to "establish a footprint in this great city".
Lord Mayor Quirk said, "These businesses and individuals play a critical role in establishing Brisbane as Australia's new world city and a hub for innovation, investment, education, conventions and tourism in the Asia Pacific region.
"A big thank you to our award sponsors: ANZ, Australia TradeCoast, Brisbane City Council, Brisbane Times, Chandler Macleod, Clayton Utz, Channel Seven, Energex, 4BC, HSBC, BDO, Sirromet Wines and Optus for their support."
The 2014 Lord Mayor's Business Awards winners were:
Australia TradeCoast Award for Small Business Growth: Brazilian Beauty; special mention to SponsoredlinX.
Brisbane City Council Award for New Investment: Felicity Hotels Pty Ltd trading as Four Points by Sheraton Brisbane.
Chandler Macleod Award for Digital Strategy: My FootDr Group of Companies.
Clayton Utz Award for Corporate Citizenship: Brisbane Airport Corporation; special mention to HopgoodGanim.
Energex Award for Sustainability in Business: Mater Misericordiae Health Services Brisbane Limited.
Optus Business Platinum Award: Place Design Group.
HSBC Award for Doing Business in Asia: Place Design Group; special mention OBE Beef Pty Ltd.
ANZ Made in Brisbane Award for High Growth Business Start-up: Tanda; special mention to Ecoriginals Pty Ltd
Sirromet Wines Award for Business Innovation: EarthCheck.
Brisbane Times Award for Young Business Person of the Year: Phil Larsen of Halfbrick.
Channel 7 Business Person of the Year: Julieanne Alroe, Brisbane Airport Corporation CEO.
Lifetime Achievement Award: Dimity Dornan AO, founder of the Hear and Say Centres for Deaf Children.
ends