Aust. research creates blood vessels from stem cells
PATIENTS with heart failure, peripheral artery disease or stroke could benefit from a new stem-cell based treatment developed by The University of Queensland and commercialised in alliances with US-based start-up company AngioStem Inc.
The agreement will give AngioStem intellectual property rights relating to UQ research which has found a method for extracting large quantities of specialised stem cells from the placenta. Under the licence agreement, UQ's main commercialisation company, UniQuest, will receive patent royalties and milestone payments linked to clinical development.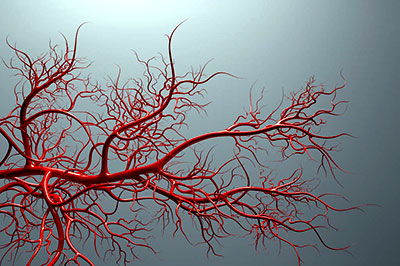 The UQ Centre for Clinical Research's associate professor Kiarash Khosrotehrani said it was not possible to isolate placental stem cells in sufficient quantities for use in treatments prior to this research.
"The placenta contains stem cells known as endothelial progenitors and they have the unique ability to create new blood vessels," associate Prof. Khosrotehrani said.
"These cells are abundant in the placenta and also form part of the interior surface of blood vessels."
The technique for harvesting stem cells from the placenta was co-invented by associate Prof. Khosrotehrani and Jatin Patel, a postdoctoral researcher in his team.
Associate Prof. Khosrotehrani said the agreement would allow AngioStem to use the unique ability of stem cells to recreate new blood vessels in areas of the body that were lacking blood flow.
"AngioStem has demonstrated experience in developing similar treatments as it specialises in angiogenesis techniques, where new blood vessels are formed from pre-existing vessels," he said.
"We are eager to collaborate with AngioStem in bringing these promising cells to patients suffering from conditions such as peripheral artery disease, for which no curative measures currently exist."
AngioStem president and CEO, Dr Thomas Ichim said he had been a follower of associate Prof. Khosrotehrani's work for more than a decade.
"I look forward to working with Kiarash and his team to accelerate the clinical development of this exciting application of placental stem cells," Dr Ichim said.
"In contrast to other stem cell approaches, the work of associate Prof. Khosrotehrani and his research group has ensured that placental cells can be easily obtained and expanded to therapeutic numbers in an economical manner. 
"We believe this, combined with superior efficacy, will differentiate AngioStem from other companies in the field."
UniQuest CEO, Dean Moss said UQ had a strong portfolio of stem-cell and regenerative medicine technologies, and was delighted to partner with AngioStem, given Dr Ichim's impressive personal track record of commercialising stem-cell based technologies in North America.
"This is a fantastic example of a partnership with a company with the right industry skill set to accelerate translation from an early-stage project to a novel cell therapy in an area with high unmet clinical need," Dr Moss said.
"We are delighted that AngioStem is exploring opportunities to establish a Queensland-based subsidiary that will ensure that our State continue to provide improved health care on a global scale."
ends