UNIONS have urged Federal and State Governments to take immediate steps to support the development of an offshore wind industry following the release of groundbreaking research highlighting the scale of the untapped resource and its potential to create jobs for workers in fossil fuel industries.
The Offshore Wind Energy in Australia report found the nation has high-quality, abundant offshore wind resources close to existing transmission infrastructure, including promising locations near areas with large industrial loads, such as Port Kembla, Newcastle, Gladstone, and south of Perth.
Produced by the Blue Economy Cooperative Research Centre, which brought together expertise from the CSIRO, UTS Institute for Sustainable Futures, industry, and trade unions, the research not only offers detailed analysis of the industry's potential benefits, but outlines the necessary regulatory reforms.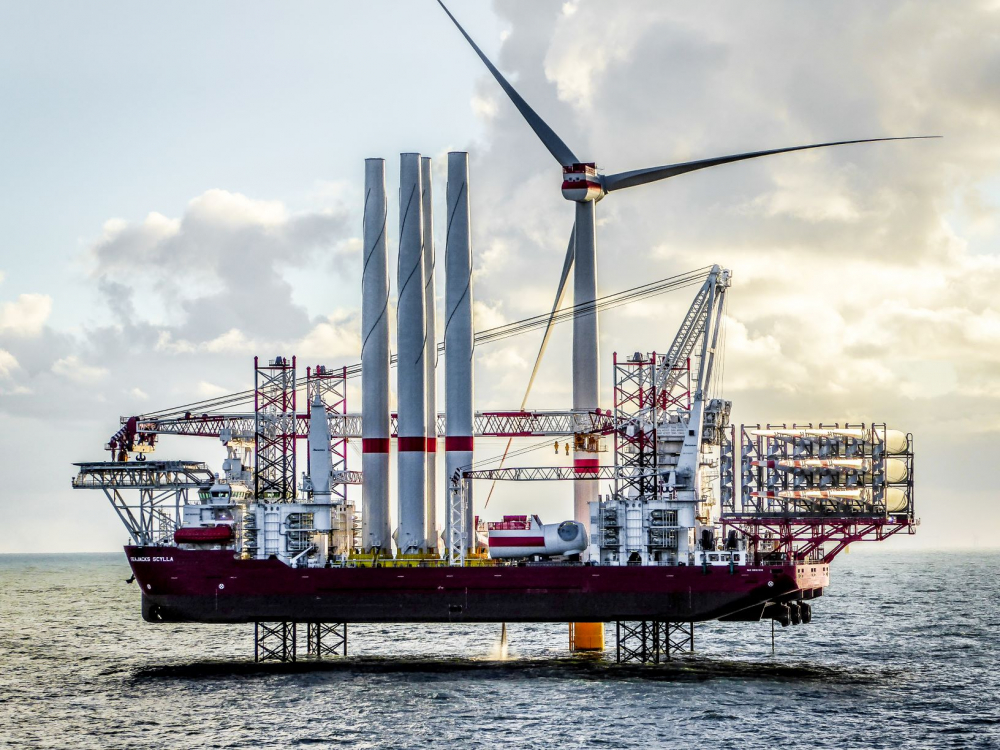 It found an offshore wind industry, with local manufacturing of components, could support up to 8000 jobs a year, providing a transition for workers currently employed in the offshore oil and gas industries, along with onshore workers in fossil fuel industries.
It also revealed that offshore wind would contribute to the grid by delivering a more diverse electricity supply that compliments other renewable energy sources, providing reliable power when solar and onshore wind is unavailable, along with delivering high capacity factors and large scale generation.
Energy, maritime, and manufacturing unions have urged Federal and State governments to immediately act on the report's findings, including by: establishing a national regulatory regime for the development of offshore renewable energy; incorporating offshore wind into energy planning; supporting the development of local supply chain capacity to maximise community benefits; and recognising offshore wind as a strategic resource for innovation and commercialisation funding.
"We know that a net zero emission, renewable energy-powered economy is necessary to limit the worst impacts of climate change," Maritime Union of Australia national secretary Paddy Crumlin said.
"Australia has highly skilled seafarers and offshore oil and gas workers capable of constructing offshore wind projects.
"The development of an offshore wind industry would provide the opportunity for these workers to transition into the important work of delivering Australia's clean energy future. Offshore wind requires many of the skills that workers in fossil fuel industries have and can be built in places where workers have those skills, such as Newcastle, Port Kembla, Gippsland and Gladstone.
"The Federal Government needs to open its eyes to the enormous renewable energy resources off our coast and ensure that we have a regulatory framework that is robust and fit for purpose, and that federal agencies are playing their role in planning this industry of the future."
Electrical Trades Union (ETU) national secretary Allen Hicks said, "Offshore wind farms have the potential to generate clean, cheap, reliable power that is close to existing electricity transmission infrastructure, large industrial users, and major population centres.
"These projects are vital to efforts to reduce Australia's carbon emissions, but we need to ensure they come with jobs that offer equivalent security, wages and investment in education and training.
"Without a national plan for zero emissions and a just transition, the Morrison Government is just making it harder for many essential workers and communities in the fossil fuel industries to make the inevitable shift to the renewable energy sector.
"We should respect and reward the workers in fossil fuel industries that have powered Australia for generations by supporting them as they make the much-needed transition to renewable industry jobs."
AMWU NSW and ACT secretary Cory Wright said, "With the scale of offshore wind resources found by this research, it is clear an offshore wind industry could play a significant role in creating jobs in regions like the Hunter and the Illawarra.
"Government should ensure we manufacture the components using local steel and give workers the training they need to move into this new industry," Mr Wright said.
"By actively ensuring towers and turbines are produced locally, the environmental benefits would be amplified by delivering economic and social outcomes."
The Offshore Wind Energy in Australia report: https://blueeconomycrc.com.au/projects/offshore-wind-potential-australia/
ends