Small business sector shows resilience in COVID crisis: Ombudsman report
AUSTRALIAN small businesses have shown they can be resilient and agile in the face of extremely challenging conditions, according to Australian Small Business and Family Enterprise Ombudsman Kate Carnell's new Small Business Counts report.
The report, released by Ms Carnell this month, provides a statistical overview of small business performance in Australia, using the latest available data from the Australian Bureau of Statistics (ABS) and other trusted sources.
A feature of this year's report is a dedicated chapter regarding COVID-19, which reveals 40 percent of small businesses changed the way they provided products and services in response to the crisis.
"2020 has been a year like no other and certainly the toughest Australia's 2.3 million small businesses have ever experienced," Ms Carnell said.
"Natural disasters such as catastrophic bushfires at the beginning of the year were followed by a global pandemic, during which necessary government-imposed restrictions forced many small businesses to close their doors -- some for months on end.
"While the true toll this year has taken on small businesses -- including the mental health impact -- won't be known for some time, our Small Business Counts report shows that many small businesses have pivoted their operations to adapt to the rapidly changing conditions.
"According to ABS data, of the 40 percent of businesses that made changes to their service or product delivery, 20 percent indicated those changes will stay in place," Ms Carnell said.
"It's been inspiring to hear the stories of small businesses that made a decade's worth of change in a matter of days and managed to keep their business afloat.
"Of course there are those small businesses in industries such as tourism and the arts that have been decimated by this crisis.
"While a range of measures taken by the government and the banks have cushioned the blow for small businesses and the economy, our report provides figures that offer some insights about the true state of play and what's to come," she said.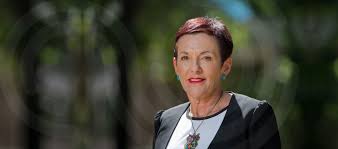 "CreditorWatch data cited in our report, shows payment times have deteriorated this year. In October, small businesses were being paid an average of 31 days late, compared with13 days late in October 2019. This ongoing problem is having a devastating impact on small businesses.
"It's more important than ever to remember that although Small Business Counts is a statistical report, behind every number is a person.
"Small businesses are the engine room of the Australian economy, but they are also hard-working people who have had to overcome huge obstacles in 2020 and our report shows why their recovery matters to all of us."
Small Business Counts report (PDF 2MB)
ends