From sand-papering cricketers to sandbagging bankers: why do good people do bad things?
WHY DO good people do bad things? Apparently a lot of people in Brisbane want to know.
Alistair Ping has spent the past six years researching this topic and says there's no shortage of recent case studies – ranging from cricketers who tamper with balls to bankers behaving badly.
He did his PhD at Queensland University of Technology (QUT) on the topic, which delved back into business history and included interviewing former HIH director Rodney Adler, who was jailed in 2005 after Australia's insurance giant collapsed.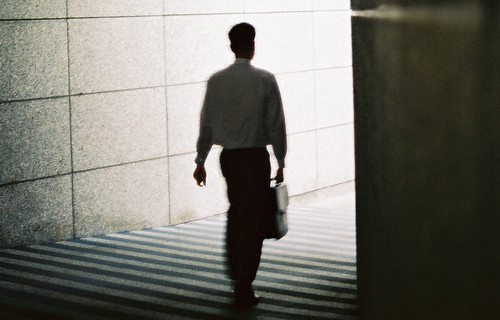 On Tuesday evening, November 26, Dr Ping will join ethics and governance experts for a public panel discussion at QUT on 'Why Good People Do Bad Things'.
It is a hot topic. The free event at Gardens Point campus booked out in 24 hours, but will be live-streamed from 6pm.

The event panel includes:
• Sonya Beyers – governance consultant and non-executive director;
• Karen Carmody – Queensland Parliamentary Crime and Corruption Commissioner;
• Bernie Morrison – manager of investigations and prosecutions, Container Exchange;
• Dr Alistair Ping – QUT adjunct professor, researcher and corporate consultant;
• and moderator David Fagan, a QUT adjunct professor and business adviser.

The forum will be hosted by the QUT Business School and the Colin Brain Governance Fellowship – a biennial fellowship for researchers studying corporate governance, financial management and business ethics.
Dr Ping was the 2018-19 Fellow and now lectures with the QUT Graduate School of Business.
"Statistically, the percentage of the population that is habitually bad – that is acting in an anti-social way and against the values of mainstream society – is only about 4-5 percent," Dr Ping said. "About 90 percent of fraud in organisations is perpetrated by first-time offenders with no criminal record.
"So the truth, unfortunately, is that good people do bad things. The real question to ask is why?"
Dr Ping said unethical decisions were often not recognised as 'unethical' at the time, because people used flawed justifications – often caused by their social environment – to 'neutralise' their values.
"In a classroom setting, all of us – even sociopaths – can work through an ethical dilemma if we're presented with a hypothetical situation," Dr Ping said.
"But research shows that our ability to think rationally is significantly diminished as soon as you add in challenging personal, situational and contextual influences.
"No amount of training in character or values will prevent an unethical outcome if a person is willing to justify their behaviour using a flawed justification which neutralises their values. The challenge is to help people improve their ability to recognise these flawed justifications so that they can prevent unintentionally creating a bad outcome."
Dr Ping said common justifications included: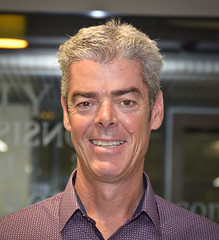 'Everybody else is doing it.'
'They deserve it.'
'It's not hurting anyone.'
'It's a stupid rule.'
'I deserve it.'
'I'm doing it for you.'
'I was just following orders.'
Dr Ping said using any of the above justifications was a slippery slope.
"Our rational mind can allow us to do a bad thing without having to reassess ourselves as being a 'bad' person," he said.
"Often people don't have bad intentions at the start, but they make bad decisions based on these flawed justifications and then find themselves stuck in a spiral they can't get out of.
"Sometimes they are motivated by a strong desire to 'fix' a situation – like falsifying loan applications to pay off debt – but in reality it's only digging the hole deeper."
Dr Ping said the current uncertain business environment meant it was even more critical to empower business executives with the skills, knowledge and abilities to be able to resist social influences and act in an ethical manner.
QUT runs an Ethical Decision Making series of short courses through QUTeX – its professional development and executive education program.
The next one-day course on December 5 will look at how systems can be built that support and enable ethical decision making across an organisation. Dr Ping is one of the facilitators.
He will also run a two-day course next June, Leading Ethical Systems, which is aimed at team leaders and program managers and is part of QUTeX's Enterprise Leadership Program.
The Why Good People Do Bad Things panel discussion and Q&A will be held at the QUT Graduate School of Business on November 26, following a research showcase of current QUT projects.
Tickets are sold out but interested people can join a waitlist or watch the live-stream. Dr Ping's PhD thesis is also publicly available on QUT ePrints. People can donate to the Colin Brain Governance Fellowship here.
ends