FILM historian and writer Jeannette Delamoir revealed the story behind Australian director Baz Luhrmann's 1986 'lost' musical Crocodile Creek, in a special presentation at the National Film and Sound Archive (NFSA) Theatrette in Canberra in August.
It was an unusual and prescient production that deserves greater recognition within Australia's creative pantheon, according to Ms Delamoir.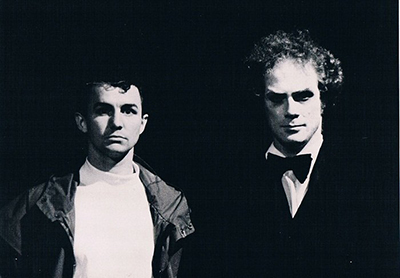 One of Australia's most successful film directors, Mr Luhrmann was only 23 when he visited Rockhampton, Queensland, to direct Crocodile Creek — a community musical that unfolds amidst the 1867 anti-Chinese riots at the Crocodile Creek goldfield.
"Crocodile Creek faded from sight, and this oblivion is undeserved," said Ms Delamoir. "Over the past year, I've interviewed many of the participants, and I'm convinced that fate brought together a fortuitous combination of personnel who created something special.
"Certainly the production made a long-lasting impact on those involved—and that includes Luhrmann, its professional director."
The illustrated lecture explained this forgotten Baz Luhrmann production and it also included a special performance by Crocodile Creek composer Felix Meagher, who played excerpts from the score. The music had not been heard in public since the show's four-night season ended almost 30 years ago. Mr Meagher has continued his career as a school music teacher and composer, completing a long list of projects and touring schools around the country as manager and performer in the band Bushwahzee.
He is co-creator and program director of The Lake School of Celtic Music in Koroit, Victoria, and has also worked on 30 Port Fairy Folk Festivals. Recently he wrote and composed Barry v. Kelly, a dramatic musical set around the death of Ned Kelly; and, with Dennis O'Keeffe, the musical The Man They Call The Banjo.
In 1988, he again collaborated with Mr Luhrmann and Wendy Harmer on Lake Lost for the Australian Opera Workshop and he also contributed music to Mr Luhrmann's film Australia (2008), which starred Nicole Kidman and Hugh Jackman.
Crocodile Creek came from a script by Rockhampton writer Barbara Birchall, inspired by a 'disturbance' in 1867, when racist violence targeted Chinese miners at the  Crocodile Creek goldfield.
Ms Birchall used these events as a backdrop for a romance between two teenagers, Irish Molly and Chinese Mickee. Their relationship is bitterly opposed by Molly's father, Black Ned, the leader of the riot.
Eventually 120 local people were involved. The cast had 40 members, the orchestra 23 musicians. About 50 volunteers worked through the night making costumes and building sets — then went to work the next day.
"The characteristics that underlie Luhrmann's present success — the highly developed vision, the searing drive, and the capacity for deep connections with cast and crew — were already evident," Ms Delamoir said.
Ms Delamoir has a PhD in media studies from La Trobe University, and taught for many years at CQUniversity in Rockhampton. She has also worked at the NFSA in Canberra and Sydney, and was a 2011 NFSA SAR fellow. She is currently researching the 1927 Royal Commission into the Moving Picture Industry in Australia.
ends