SCREEN Australia CEO Graeme Mason is conducting a series of briefings around the country on new directions for Screen Australia.
Drawing on recent changes to Screen Australia's terms of trade, guidelines and funding priorities announced on July 24 in the Taking Stock document, Mr Mason and his senior production investment team use the briefings to elaborate on impacts for industry.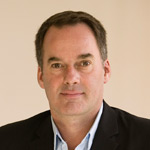 Each session includes a question and answer session and an opportunity for networking. Sessions have already taken place in Hobart and Perth, while the next session will be in Adelaide today (August 25) at the Adelaide Studios, 226 Fullarton Rd, Glenside, from 5pm-7pm.
The Sydney session will be on Tuesday, August 26, at Chauvel, Cinema 1, 249 Oxford St, Paddington from 5pm-7pm.
In Victoria, Mr Mason and Sally Caplan recently addressed these changes in industry sessions at the Melbourne International Film Festival, and plan to hold another event at the Australian International Movie Convention in Queensland in October.
Those who cannot attend these events may register for an online interactive webinar on Thursday, August 28, from 12noon–1pm.
To register for the webinar, email This email address is being protected from spambots. You need JavaScript enabled to view it.
http://www.screenaustralia.gov.au/news_and_events/2014/ia_140805_roadshow.aspx#sthash.8pEhfB3P.dpuf
ends
POSTED AUGUST 24, 2014