Jetts power up Australian-first Velocity partnership
JETTS has extended its reputation as an innovator in the fitness industry by entering into a ground-breaking three-year partnership with Virgin Australia's loyalty program, Velocity Frequent Flyer – including a massive loyalty points offer for new Jetts franchisees.
The Australian-first partnership sees Jetts become Velocity's first official fitness partner, enabling members to earn points through Jetts Fitness.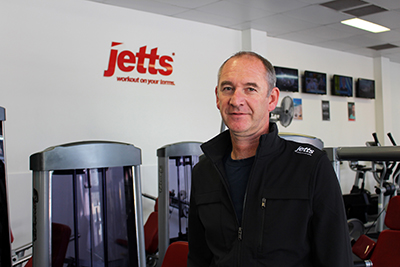 The partnership will also generate the largest Velocity frequent flyer points earn opportunity available in the market – Velocity Platinum, Gold or Silver members who purchase a Jetts franchise will earn 500,000 bonus points.
Benefits for Velocity members will include the ability to earn two points for every dollar spent on Jetts' membership payments and one-off club access fees. Jetts members who visit a Jetts gym five or more times each month will also earn 60 bonus Velocity points.
Jetts CEO Martin Oliver said the decision to partner with Velocity was the result of 12 months of planning and discussions.
"We want to put our members' needs first to ensure they continue to get the most out of their membership," Mr Oliver said. "By partnering with a leading Australian loyalty program like Velocity Frequent Flyer, we can ensure Jetts members' experience continues to be nothing but rewarding."
Velocity Frequent Flyer general manager, Sid Gokani said, "This Australian-first partnership is another example of the program's ongoing quest to add meaningful partners and reward its members on everyday spend.
"At Velocity, we are proud to provide members with an extensive portfolio of partners across a range of categories, and from today, this will include our first fitness partner.
"We recognise the importance of health and well-being to our members and we are thrilled to welcome Jetts to the program, offering the ability to earn while you burn so to speak," Mr Gokani said.
Velocity Frequent Flyer members who join Jetts, during the launch offer period to November 30, will receive 3,500 bonus points when purchasing an annual membership, or 750 bonus points on their first Freedom direct debit payment.
Points can also be redeemed for a one month membership and an advance 12 month membership on the Velocity Online Rewards Store.
Mr Oliver said the Velocity partnership further solidified Jetts' position as the number one fitness chain in Australia for customer satisfaction "and Australia's leading 24/7 fitness group".
Jetts currently operates more than 250 clubs across Australia, New Zealand and the Netherlands.
Jetts was established in 2007, leading with the major points of difference of having round-the-clock, seven-days-a-week access to its fitness clubs and no lock-in contracts.
ends