Exploring Australia's sporting innovations … for fun, export and profit
By Mike Sullivan >>
AN ATHLETIC approach to developing Australia's sports manufacturing sector was recently launched in Melbourne by manufacturing support organisation META and the Australian Sports Technologies Network (ASTN).
The jointly supported Sports Advanced Manufacturing Hub aims to help commercialise Australia's sporting innovations and provide pathways to local manufacturing – something badly needed as the Hub tries to emulate Australia's few stand-out successes in the global sports product market.
ASTN chairman James Demetriou said a key aim of the Hub was to help break down the silos that exist in Australia between various forms of manufacturing and sports innovators, "it's so critical that we assist here".
While Australia produces and export some of the world's finest athletes and coaches, and its households consume about $8.2 billion in sports goods and services annually, in 2011-12 sports exports amounted to just $286 million. That is just a tenth of one percent of the $300 billion global market, according to incubator group ASTN.
The Sports Advanced Manufacturing Hub has been created to address this imbalance and to take Australia's sports technologies to the world.
The aim is to help other companies follow in the footsteps of such game-changing innovations as the POD knee brace protection systems, Pro-Ride Racing's synthetic all-weather horse racing surfaces, Geelong-based Baum hand-crafted racing bicycles and Sykes Racing's rowing equipment, Fusion Sport athlete performance systems, the ASX-listed Dorsavi wireless wearable tracking systems and Albion's equestrian and cycling high-protection helmets.
META, chaired by manufacturing industry leader Albert Goller, is a collaborative network of more than 250 high potential manufacturing businesses and researchers. ASTN chairman Mr Demetriou  heads an industry-led national collaborative network of more than 150 small and medium businesses, universities and national sporting organisations set up to provide leadership in the commercialisation of Australian developed sports technologies.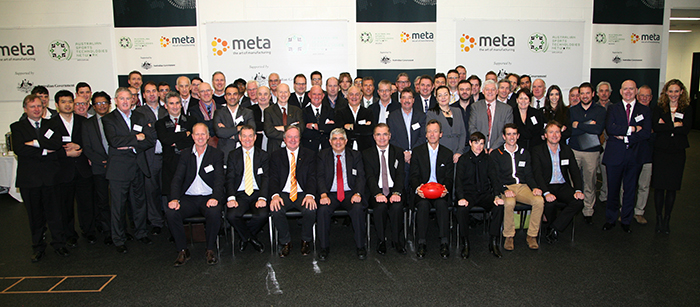 They have joined forces to develop the sports technology industry in Australia, focussed through the creation of the Sports Advanced Manufacturing Hub.
Mr Goller, a former Asia-Pacific chief executive for hi-tech manufacturer Siemens, said Australia was unique in the variety of top-performance sports people it produced – and that in itself presented a unique opportunity for sports manufacturing leadership and innovation.
"We need to harness that kind of feedback, to produce world-leading products for these sports," Mr Goller said.
LEGENDARY LAUNCH
At the recent Melbourne Cricket Ground launch event, Australian Football League (AFL) legend Kevin Sheedy explained how collaboration and innovation between the sports and manufacturing sectors is vital if Australian sports technology and sports manufacturing is to realise its potential globally.
Also at the event, leading Australian jockey Craig Williams told of the importance of high level sports safety technology, as he had witnessed develop over the years in horse racing, and why Australian innovation has a critical role to play in global development of the sector.
The Sports Advanced Manufacturing Hub aims to provide stronger connections between high potential sports technology SMEs, manufacturers, researchers and large corporations to support the development, marketing and export of new Australian sports technologies globally.
META's Mr Goller confirmed that within the organisation there were initially currently few manufacturers of sports equipment. However, there was a major opportunity for Australia's hi-tech manufacturers to apply their capabilities to the sector, if links could be built. He said there was also the opportunity for sports technologies to translate to other sectors, such as aged care, healthcare and even police and defence forces.
"Tracking sports people versus tracking ageing people, for example," Mr Goller said. "We will continue to analyse the whole global market for these products, to help guide companies."
Another example is the spin-off for sporting technologies into the defence realm.
"Define the SAS – they are elite athletes," Mr Demitriou said. "There is every reason to look at adaptations of these technologies as they may apply in other realms, such as elite forces and medical technologies."
Mr Demitriou said there had already been a lot of work done in the area of cognitive abilities and skills as they applied to elite sportspeople and elite troops – and there had been strong crossovers, mentioning the work done by Axon Sports in the US. His point was that developments in these areas naturally cross into other spheres and the new Hub was designed to help catalyse such opportunities.
He said Australian-made products had once been especially sought after – but while that had been lost in many respects in recent years because of declines in local production, he was confident it could return.
"Overseas sporting associations look to Australia as thought leaders in this area," Mr Demitrious said. "That is a fact. Now we need to translate that into design-manufacturing. High quality advanced manufacturing."
The Hub has already identified about 450 companies in Australia with the equipment and capability for high-value manufacturing in the sports area. Mr Goller said what the Hub intends to do is help these companies to achieve 100 percent asset utilisation by promoting new sporting product work.
"So we will share it, collaborate on it," Mr Demetriou said. "There is a lot of movement in IT as well here. We want to find the hidden champions and help them to target US and Europe markets in this way."
Mr Demetriou pointed out that of all sports-related expenditure worldwide, about 41 percent was commanded by the US.
"That nation has a high regard for Australian (sports) products and, of course, there are lots of Australian coaches working in the US. We need to capitalise on that."
He said the wide use of Australian sports performance tracking products such as Dorsavi and Catapult had primed the way for others – if Australian producers can get moving fast.
He talked of a demand-pull approach to seeding the market. Suggestions include an audit of the 30 top national sports organisations in the US, for example, and their specific needs in the high performance area.
The model has already been proven, he said, citing the work Australian helmet maker Albion completed for the Australian Institute of Sport, leading up to the Rio Olympics, on developing a safer and more aerodynamic helmet for the Australian cycling team, using crossover technology from the equestrian area.
NEEDS LEADERSHIP
The point is, Australia can excel in sports manufacturing but it takes leadership and that is what the Sports Hub is all about, Mr Goller said.
"We can do it. We have some great products already leading the way. There is a $300 billion market and if we can increase our share by just two percent we are heading for $6 billion.
"So, what hinders us? What has to happen? This is the spirit we must bring into this."
Mr Goller said one of the hurdles seemed to be Australia's challenges with exporting manufactured goods. "Here, we are not very well practised," he warned.
He also warned that Australia still does not have a very good record of bringing through and commercialising manufacturing innovations developed by universities. Linking and building those capabilities was where the Hub would play a major role, Mr Goller said.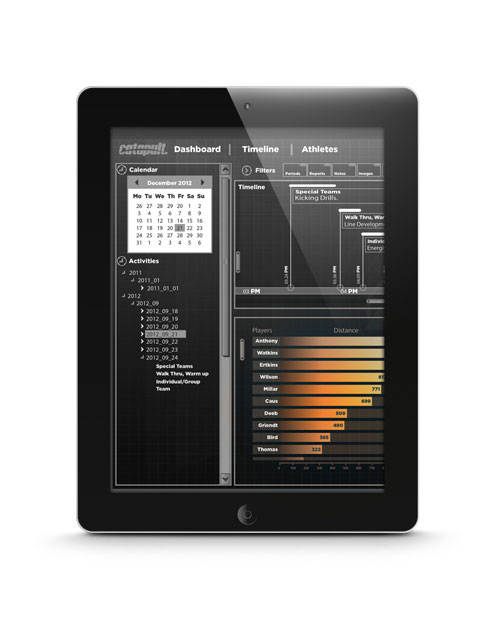 There are 16 universities and 60 SMEs in the network, Mr Demetriou said and 39 national sporting organisations (NSOs). The Hub was seeking out existing "islands of excellence" and connecting them.
"In the past, we have not been very good at joining the dots," Mr Demetriou said.
"But in today's world, digital marketing can sell a lot about you and explain your value … and people pay good money for good products – especially, as we know well, in the action and extreme sports areas."
Mr Goller gave the example of an Australian company that had been making hi-tech radiators for Formula 1 cars for the past five years and that work had come out of development for the Australian V8 Supercars series.
The Hub changes things by giving sports industry access to META members who may be able to expertly assist in bringing a good idea to market.
Mr Goller said the Sports Advanced Manufacturing Hub would open up a greater understanding of what sports technologies are, the potential for cross industry applications and how these are also now translating to daily life.
"We are ready for it," Mr Goller said, pointing out that the Hub was developing a special customer relationship management system (CRM) to assist various industries with the change process.
ends