Brisbane Bullets on target with Supply Aus
THE Brisbane Bullets National Basketball League club has announced a new two-year partnership with Indigenous-owned company Supply Aus.
"We are excited to welcome Supply Aus to the Bullets family," Brisbane Bullets CEO Peter McLennan said.
"CEO Adam Williams and the team at Supply Aus have enjoyed incredible growth and we are looking forward to working with them to continue that journey.
"It is a challenging time with so many moving pieces. Our focus and commitment to all of our partners has only increased during this time. Our clear goals are to align with our partners to continue their business growth and I'm excited to see where our new partnership with Supply Aus will take us," Mr McLennan said.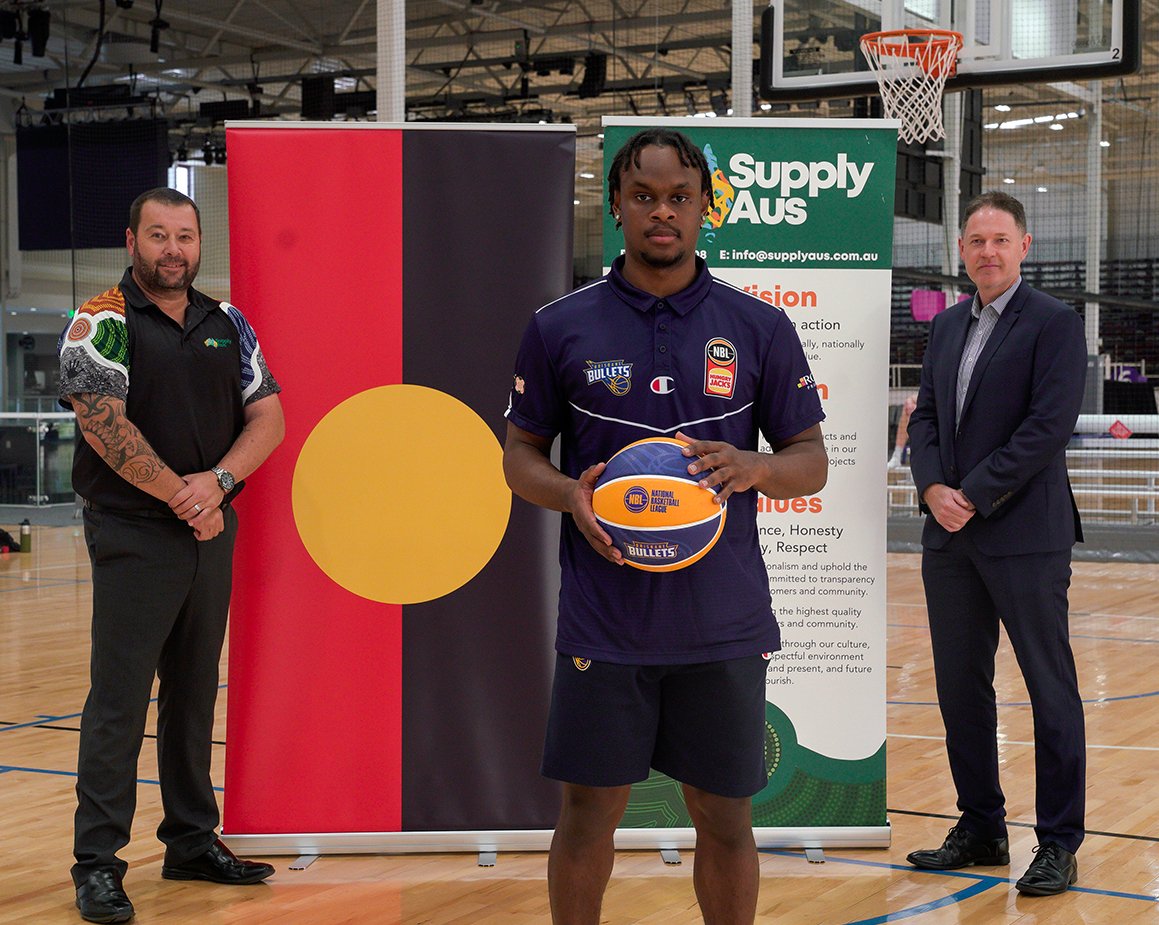 "Last season the NBL staged its inaugural Indigenous Round and has established a working group to formulate a Reconciliation Action Plan (RAP).
"As a club we are very supportive of this program and are excited to have added Tamuri Wigness to our roster for this season. Tamuri is a proud young Aboriginal and Torres Strait Islander and a player with an exciting future.
"He joins training player Verle Williams Jr; a proud Yuggera man, which is the country the Bullets play on."
Supply Aus is a 100 percent Indigenous owned company that delivers a range of high-quality industry leading products and services including personal protective equipment, workwear, uniform, medical consumables, office supplies and coffee.
Supply Aus CEO Adam Williams, a proud Wiradjuri man, said sponsoring the Brisbane Bullets was an exciting opportunity to support the team while celebrating the success of Indigenous business in the sport's arena.
"We love how the team has engaged talented Indigenous players on their roster, and we look forward to seeing the ongoing growth and acceptance of diversity," Mr Williams said.
"This sponsorship represents Supply Aus' growth and how Indigenous business is needed and valued in Australia. We hope to inspire other Indigenous businesses in their journey and how they can be successful and enjoy exposure at a national level."
Mr Williams said Supply Aus was driven by a collective commitment to social investment and empowering Aboriginal and Torres Strait Islander people towards self-determination.
Supply Aus has joined the Brisbane Bullets as a major support partner and the logo will be displayed on the back of the Bullets' playing shorts during all games of the next two Hungry Jack's NBL seasons.
Pictured at the sponsorship announcement are (from left) Supply Aus CEO Adam Williams, Brisbane Bullets player Tamuri Wigness and Brisbane Bullets CEO Peter McLennan.
ends