Table Tennis Corporate Cup to relaunch in November
AFTER A NINE month hiatus, Table Tennis Australia (TTA) is relauncing its corporate wellness program, the Table Tennis Corporate Cup.
The Table Tennis Corporate Cup was developed for businesses and organisations across the country to engage employees, build employee communication while also providing strong corporate health and wellbeing benefits.
The Corporate Cup was initially launched in 2019 and garnered immediate success with more than 250 companies in Sydney and Melbourne registering their interest upon launch. More than 1000 participants took part in the events, and almost 2,500 table tennis matches were recorded through TTA's results software in two weeks.
While more than 50 companies, including Google and PwC had signed up in March for the first round of this year's Cup, the event came to a halt when Covid-19 forced community sports and workplaces to put operations on hold.
With restrictions easing off in most parts of Australia, Table Tennis Australia has worked hard to adapt the program to ensure its safety, and TTA president Graham Symonhas said he was "excited to spread the benefits of the sport to corporate companies once again".
"There's no doubt that this year has been challenging for everyone, including corporate workers who have had to find new ways to connect with their colleagues, while battling isolation in their homes," Mr Symons said.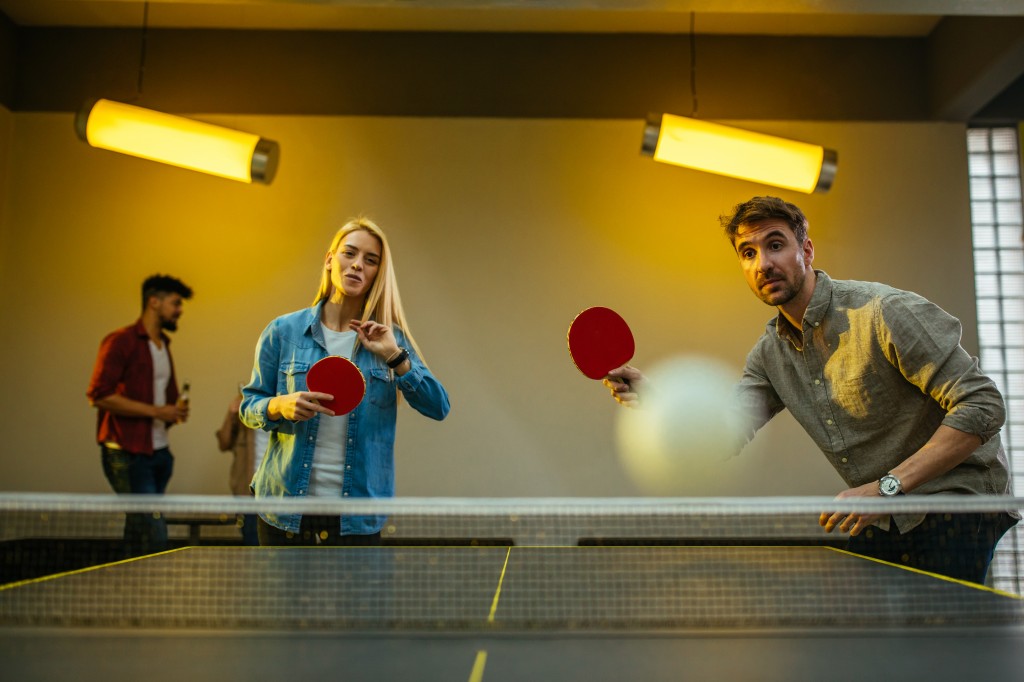 "We hope the Table Tennis Corporate Cup will help colleagues celebrate reconnecting with each other safely, while also having fun with a bit of friendly rivalry."
Echoing the words of Mr Symons, TTA Corporate Cup program manager Patrick Wuertz said, "We listened closely to our corporate community and we're proud to present a fresh and easy to use program, so companies can engage with their staff, and build great corporate culture within their organisations.
"Now more than ever, it's time for businesses to engage with their teams and boost a positive work culture, and there is no better way to do this than through a social but fierce ping pong match.
"We had nearly 400 participants sign up to our first round at the beginning of the year, and we're looking forward to seeing the Table Tennis Corporate Cup spread the physical and social benefits to more people as corporate communities come together again."
Table Tennis Australia is urging companies to sign up now, ahead of the finals in Adelaide and Brisbane later this year. TTA will also be introducing a Corporate Cup event in Darwin, with mainly SMEs participating.
In addition, TTA will host a free online event with corporate speakers. All events will take place under a strict COVID Safe plan taking local restrictions and requirements into consideration.
Table Tennis Corporate Cup Finals dates:
Brisbane Corporate Cup Final – November 6
Adelaide Corporate Cup Final – November 30
Darwin Table Tennis Corporate Cup Round – October 19 - November 22
Live webinar – November 10
www.tabletennis.org.au
Table Tennis Corporate Cup is on LinkedIn, Facebook and Instagram.
ends